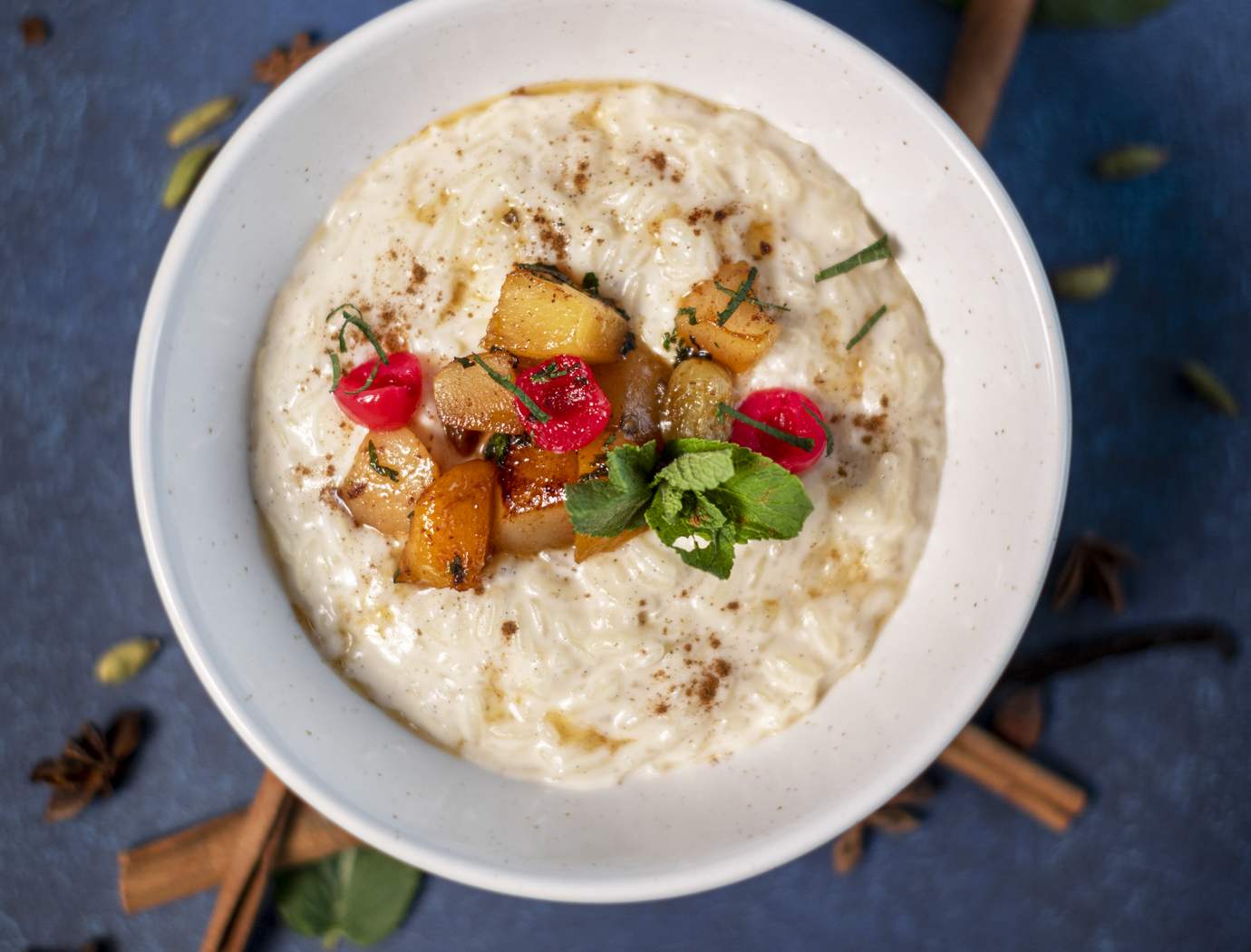 Rice pudding topped with fruit cocktail
Ingredients
3/4 cup (700 ml) milk
1 1/2 cup (354 ml) evaporated milk
1 cup (180 g) short grain rice
1anise
4 cardamom pods
2 cinnamon sticks
1/2 cup (100 g) sugar
2 star anise
1 pinch salt
A pinch cinnamon
3/4 cup (150 ml) Del Monte fruit cocktail without the juice
1/4 cup (60 ml) butter
3 tbsp. (45 ml) maple syrup
2 tbsp. (30 ml) maple syrup
Preparation
Preparing the milk: Heat the milk with the scraped vanilla bean.
Cooking the rice: In a large saucepan, bring the milk to a boil, add the vanilla pod, star anise, cardamom, cinnamon stick and rice. Simmer for 30 to 40 minutes while stirring, putting the lid back on from time to time. Season with salt and sugar towards the end and add 3 tablespoons butter. The rice pudding done when the texture is fondant.
Topping: add 2 tablespoons of butter to the pan and sauté the Del Monte fruit cocktail. Add the mint and maple syrup at the very end.
Preparing the rice pudding: in a bowl, add 3 ladles of rice pudding, 2 tablespoons of fruit cocktail, a pinch of cinnamon and a few mint leaves.