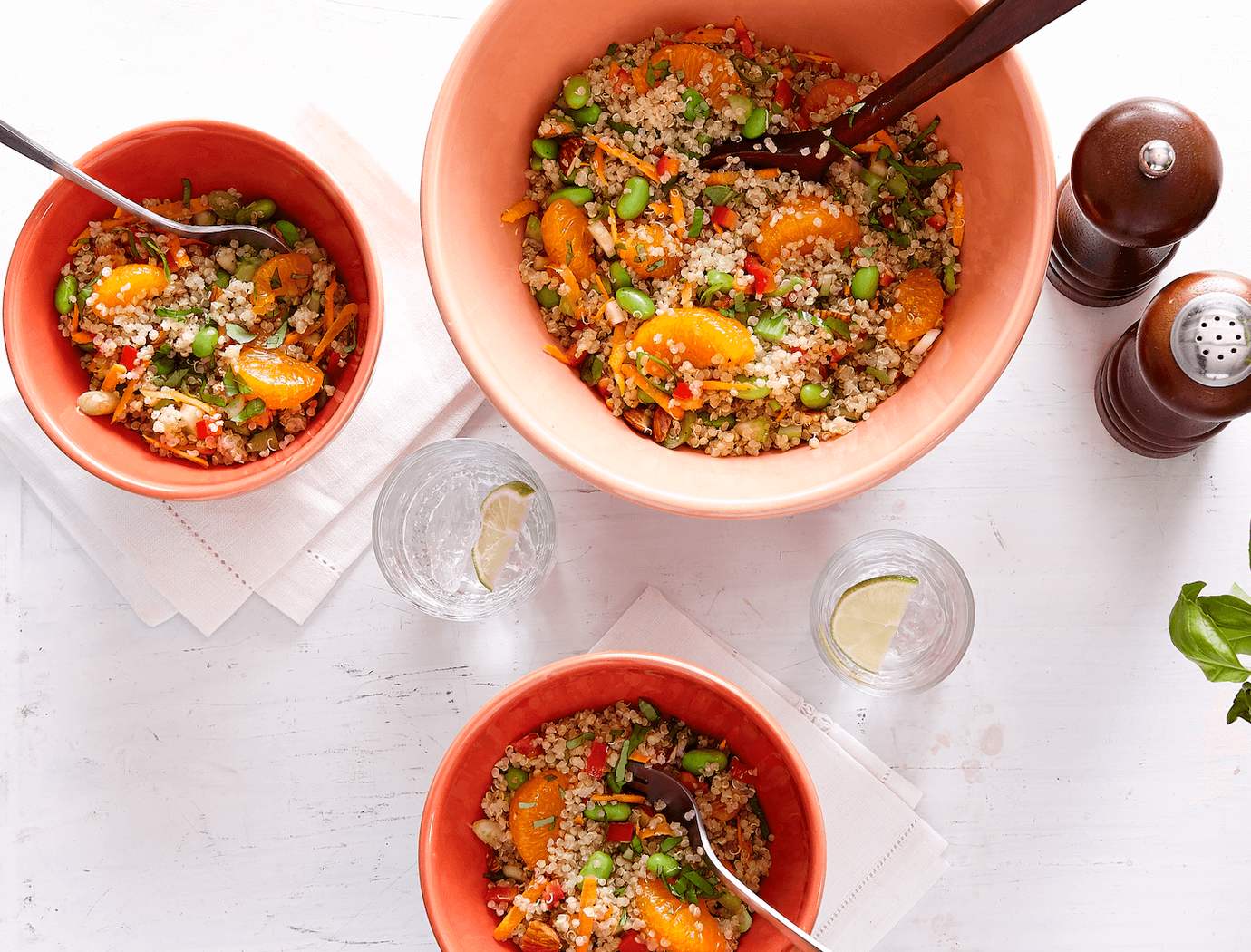 Quinoa mandarin orange salad
Une salade à la fois douce et croquante! Parfaite pour l'été (et pas seulement).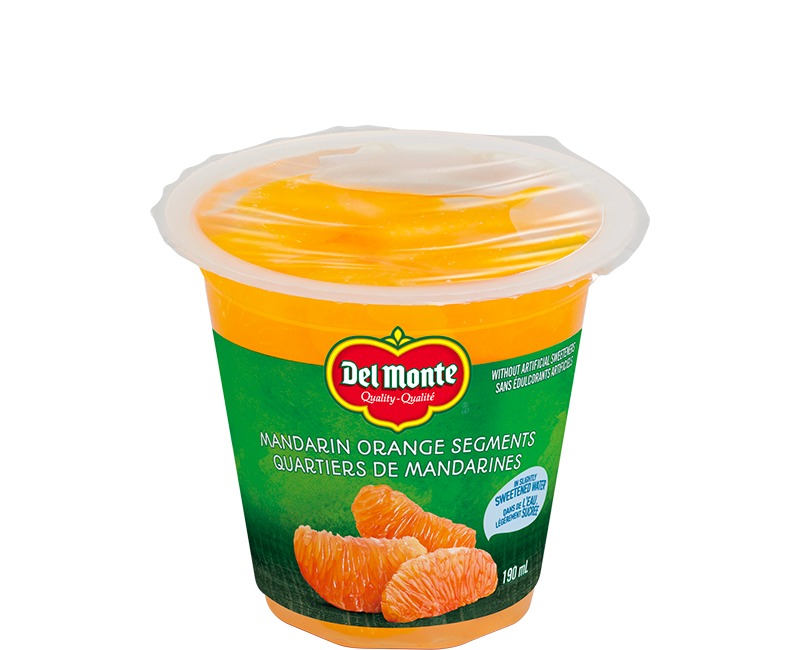 Ingredients
1 ½ c (375 ml) quinoa
1 c (250 ml) edamame
1 carrot, grated
2 stalks celery, finely chopped
1/2 yellow pepper, finely chopped
2 green onions, chopped
2 tbsp (30 ml) canola oil
2 tbsp (30 ml) wine vinegar
1/4 c (60 ml) natural almonds, coarsely chopped
2 tsp (10 ml) Cajun spice mix
1/4 c (60 ml) fresh basil, chopped
Salt and freshly ground pepper
1 can 6.5 oz (190 ml) Del Monte mandarin orange segments
Preparation
In a pot of boiling salted water, cook the quinoa for 10 minutes.
Add the edamame and cook for 2 minutes until the water starts boiling again.
Drain, rinse under cold water and drain again.
Transfer quinoa and edamame to a large bowl.
Add all the ingredients except the mandarin oranges and mix well.
Add the mandarin oranges and juice, stir gently, adjust the seasoning and serve.