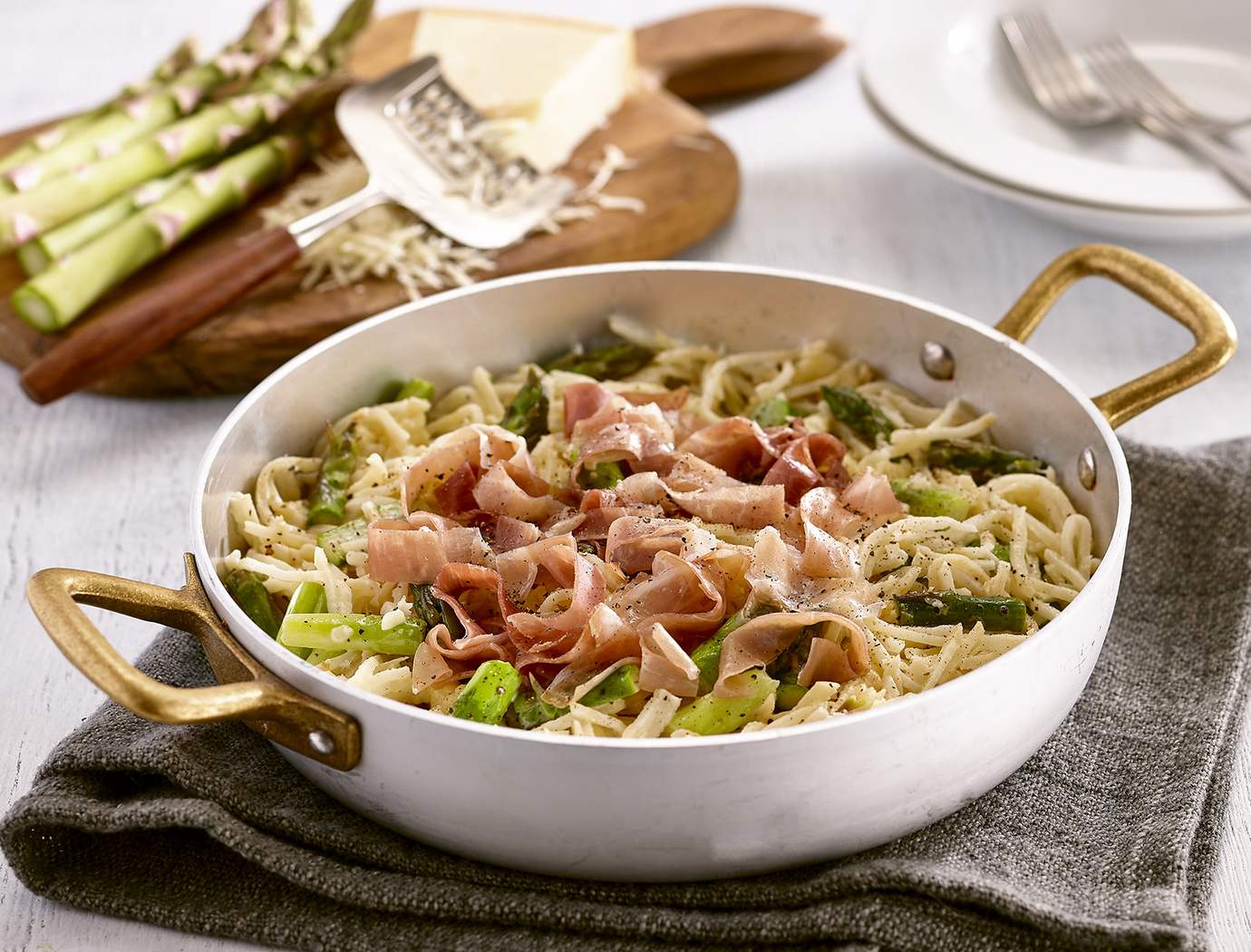 Prosciutto and asparagus celery root spaghetti with Alfredo sauce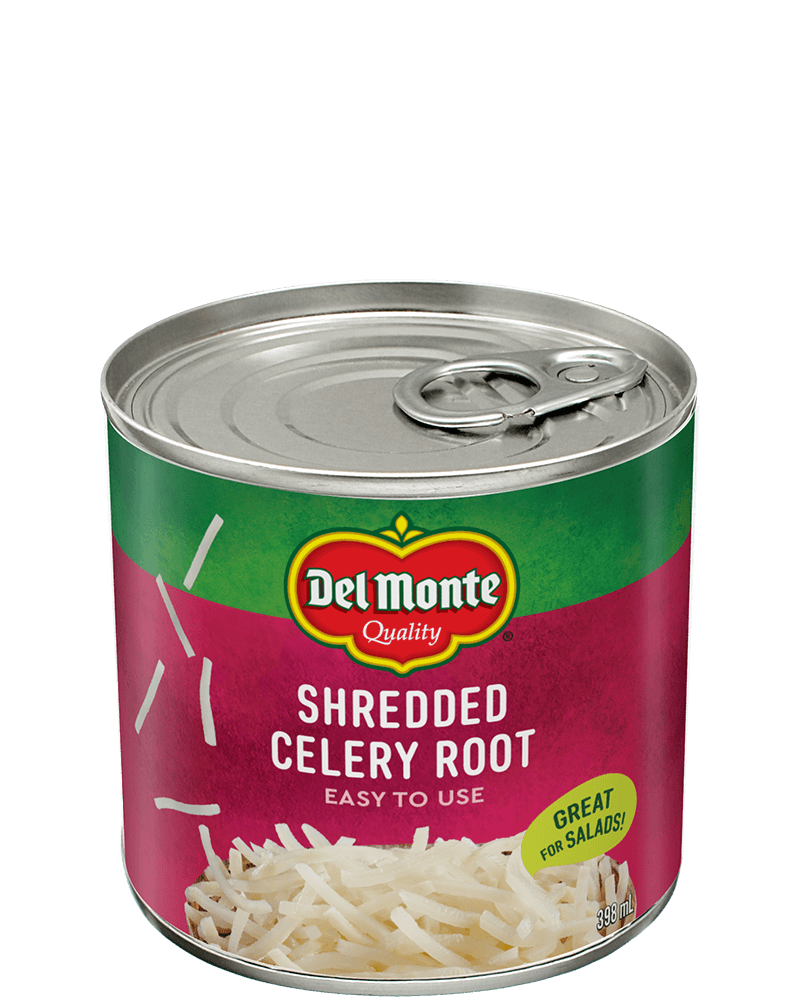 Ingredients
2 cans of Del Monte grated celery root
1 tbsp (15 ml) butter
2 cloves garlic, chopped
1 ½ c (375 ml) fresh asparagus, cut into 1" (2.5 cm) pieces
1 c (250 ml) 35% cream or 15% cooking cream
1 c (250 ml) grated Parmesan
Salt and freshly ground pepper
4 slices prosciutto, sliced into strips
Preparation
Open the cans of celery root, keeping the lid partially covered. Turn upside down and drain.
In a large saucepan on medium, melt better and sauté garlic and asparagus for 2 minutes.
Pour in the cream and melt the Parmesan.
Add the celery root and cook, stirring for 2 to 3 minutes.
Season to taste and cook another 1 to 2 minutes.
Remove from the heat, add the prosciutto and separate into 2 pasta dishes.