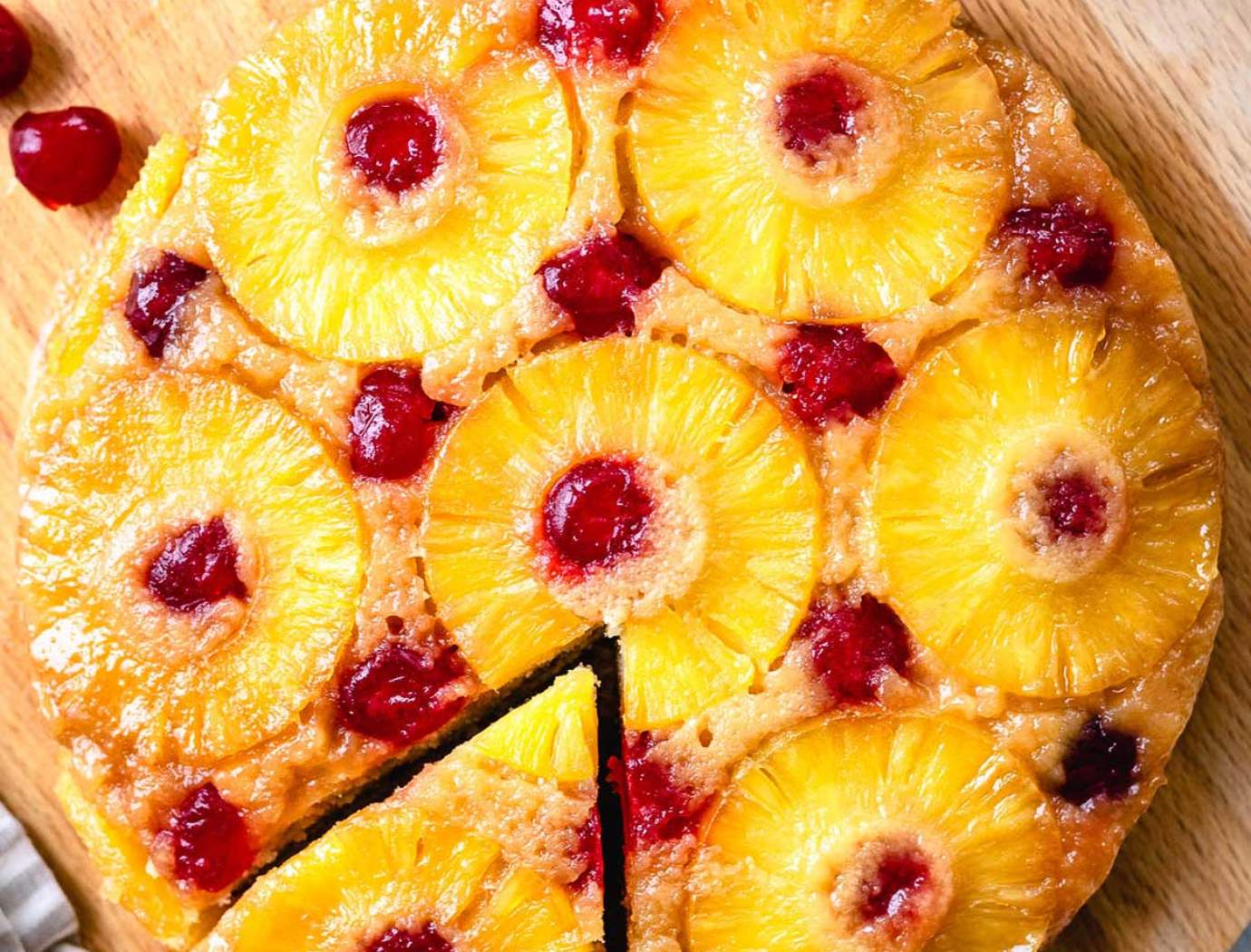 Pineapple Upside-down Cake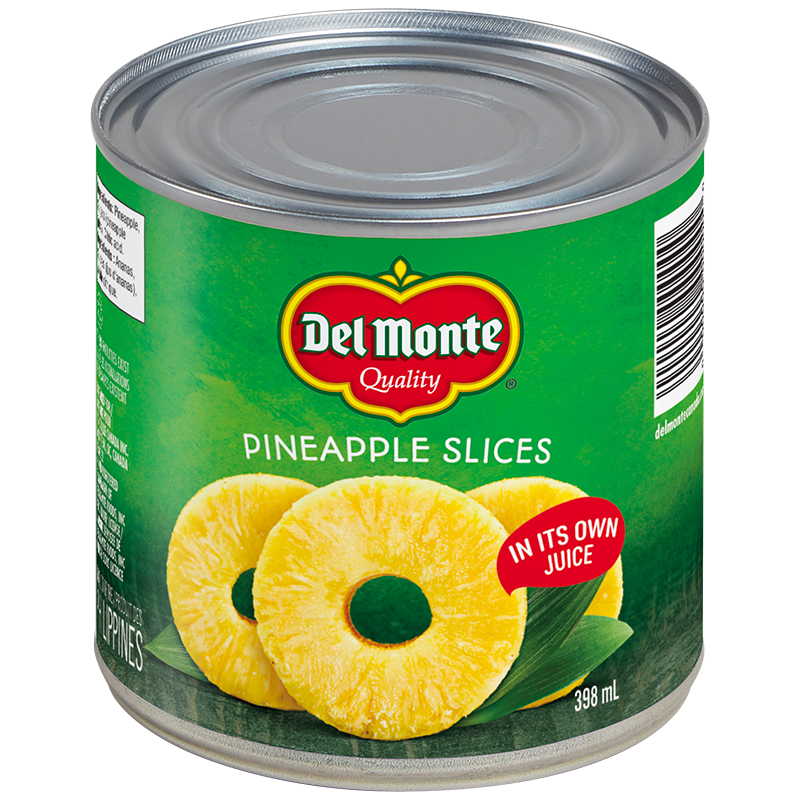 Ingredients
Topping:
¼ cup vegan butter, melted
½ cup light brown sugar (or demerara sugar)
8-10 slices Del Monte canned pineapple (2 cans needed), pat dry
18 maraschino cherries
Dry ingredients:
1 ¾ cup all purpose flour
½ cup brown sugar
½ cup white sugar
½ tsp fine sea salt
½ tsp baking powder
¼ tsp baking soda
Wet ingredients:
¼ cup pineapple juice (reserved from the canned pineapple)
1 cup canned coconut milk
1/3 cup vegan butter, melted
1 tsp vanilla extract
Preparation
Preheat oven to 350CF/180C. Start by making the topping: In a 9-inch round cake pan, add the melted vegan butter and sprinkle with the light brown sugar as evenly as possible. Spread as needed with a spatula to an even top.
Decorate the cake pan with pineapple slices (be sure they are patted dry with a tea towel or paper towel to remove the excess liquid first). Start with one pineapple slice in the centre followed by the remaining circling around center pineapple. Place the cherries in between the gaps. Half 2 to 3 pineapple slices and arrange them around the sides of the pan.
In a small mixing bowl combine the dry ingredients: flour, brown sugar, white sugar, sea salt and baking powder.
In a separate, large mixing bowl, combine the wet ingredients: pineapple juice, coconut milk, melted vegan butter and vanilla extract.
Pour the dry ingredients into the wet, bit by bit, while continuously whisking to form a smooth batter. Gently the batter into the cake pan and gently tilt the pan as needed to make an even layer.
Bake for 55 minutes (cover the pan with tin foil after 30 minutes, so the bottom doesn't burn, and place back in the oven to continue baking).
Remove from oven and let sit for 10 minutes on a wire rack, then invert the cake onto a cake stand or serving tray. Gently lift the cake pan upwards to reveal the pineapple topping. Let cool to room temperature. Slice and serve.