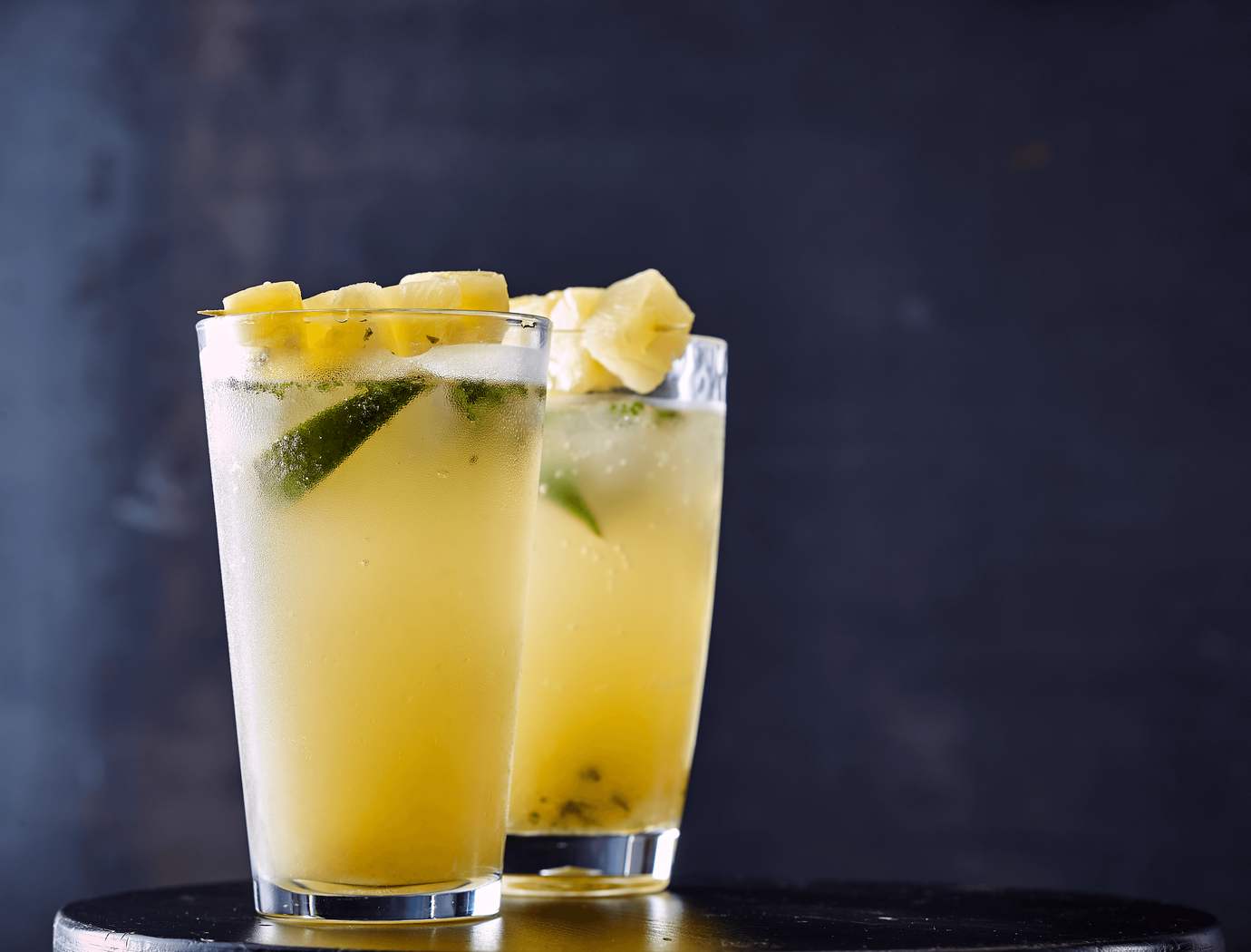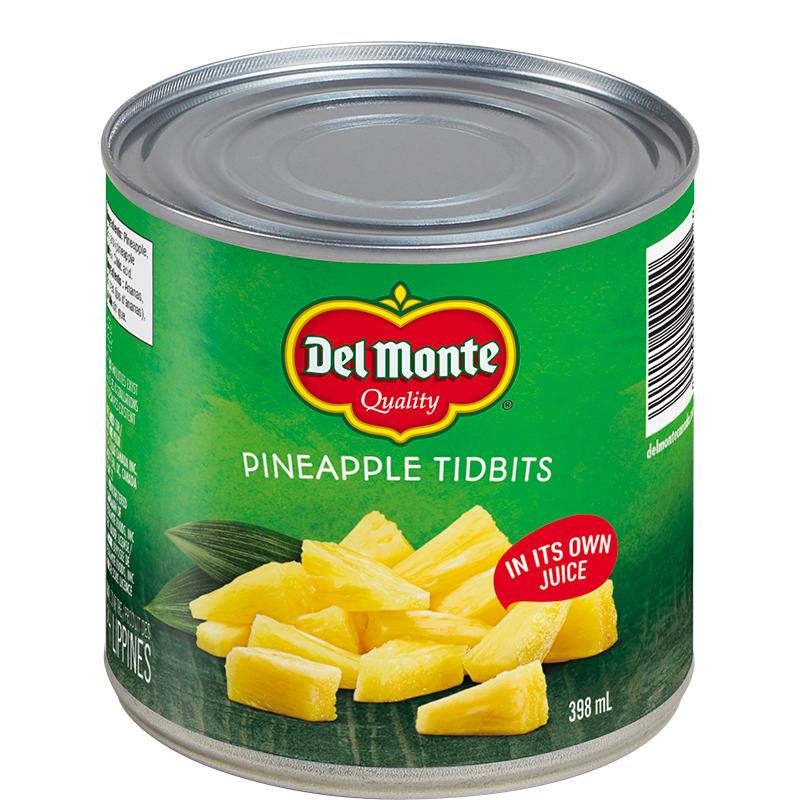 Ingredients
1 can 14 oz (398 ml) Del Monte pineapple chunks
8 tsp (40 ml) raw sugar
20 fresh mint leaves
1 lime, cut into 8
20 ice cubes
4 oz (120 ml) rum
3 c (750 ml) soda
Preparation
On 4 cocktail picks, insert 4 pineapple chunks. Set aside.
In a small smoothie blender or with a hand mixer, process the remaining pineapple and juice.
In 4 large glasses, add 2 teaspoons (10 ml) sugar and 5 mint leaves. Crush mint well using a cocktail pick.
Add 2 slices of lime in each glass and crush with the pestle.
Divide the crushed pineapple among the glasses and add 5 ice cubes and 1 oz (30 ml) of rum to each.
Fill the glass with the soda and press the pineapple skewers against the rims of the glasses.