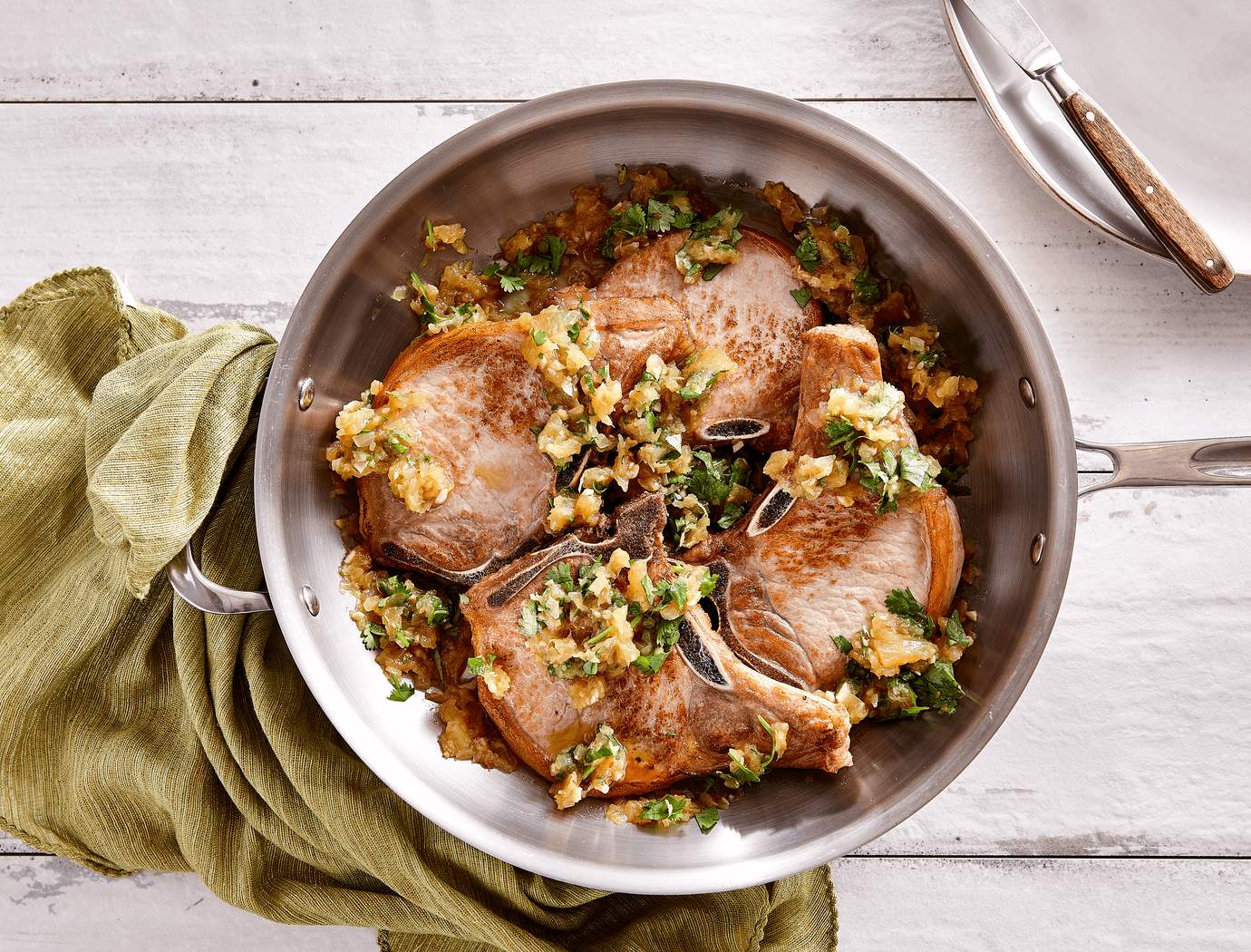 Pineapple cilantro sesame topping
Envie de changer votre garniture habituelle? Découvrez notre garniture à l'ananas pour poisson, tofu, viande ou encore légumineuses.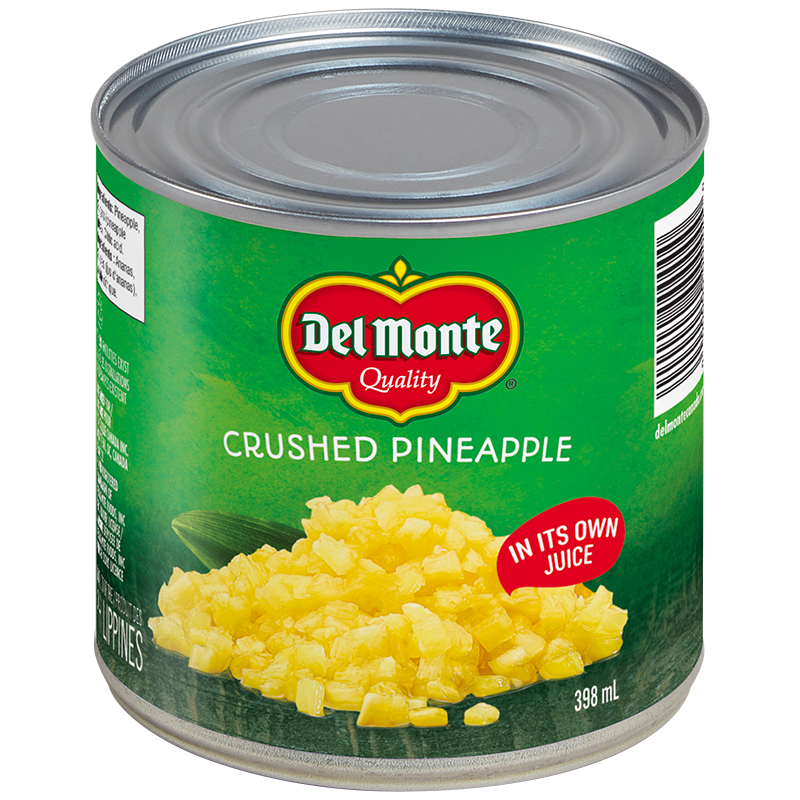 Ingredients
1 tbsp (15 ml) grilled roasted sesame oil
1 tbsp (15 ml) sesame seeds
1 small onion, chopped
2 cloves garlic, chopped
1 can 14 oz (398 ml) Del Monte crushed pineapple
1/4 c (60 ml) soy sauce
3 tbsp (45 ml) honey or maple syrup
1/3 c (80 ml) fresh cilantro, chopped
Salt and freshly ground pepper
Preparation
(for meat, fish, tofu or legumes)
In a large skillet on medium, toast the sesame seeds in the oil for 3 to 5 minutes or until the sesame seeds are lightly golden.
Add the onions and garlic and sauté for 2 minutes.
Pour in the pineapple, soy sauce and honey. Simmer for 10 to 15 minutes.
Add cilantro and season to taste.
Add the protein and continue cooking, covered, for the following cooking times:
Legumes: 5 to 7 minutes
Sliced or cubed tofu: 5 to 10 minutes
Chicken thighs or breasts: 20 to 30 minutes
Pork chops: 15 to 20 minutes, depending on thickness
Fish filets: 7 to 12 minutes, depending on thickness
Note:
If desired, sear the chicken, pork or tofu slices in a separate pan with a little oil before adding them to the topping to complete the cooking.