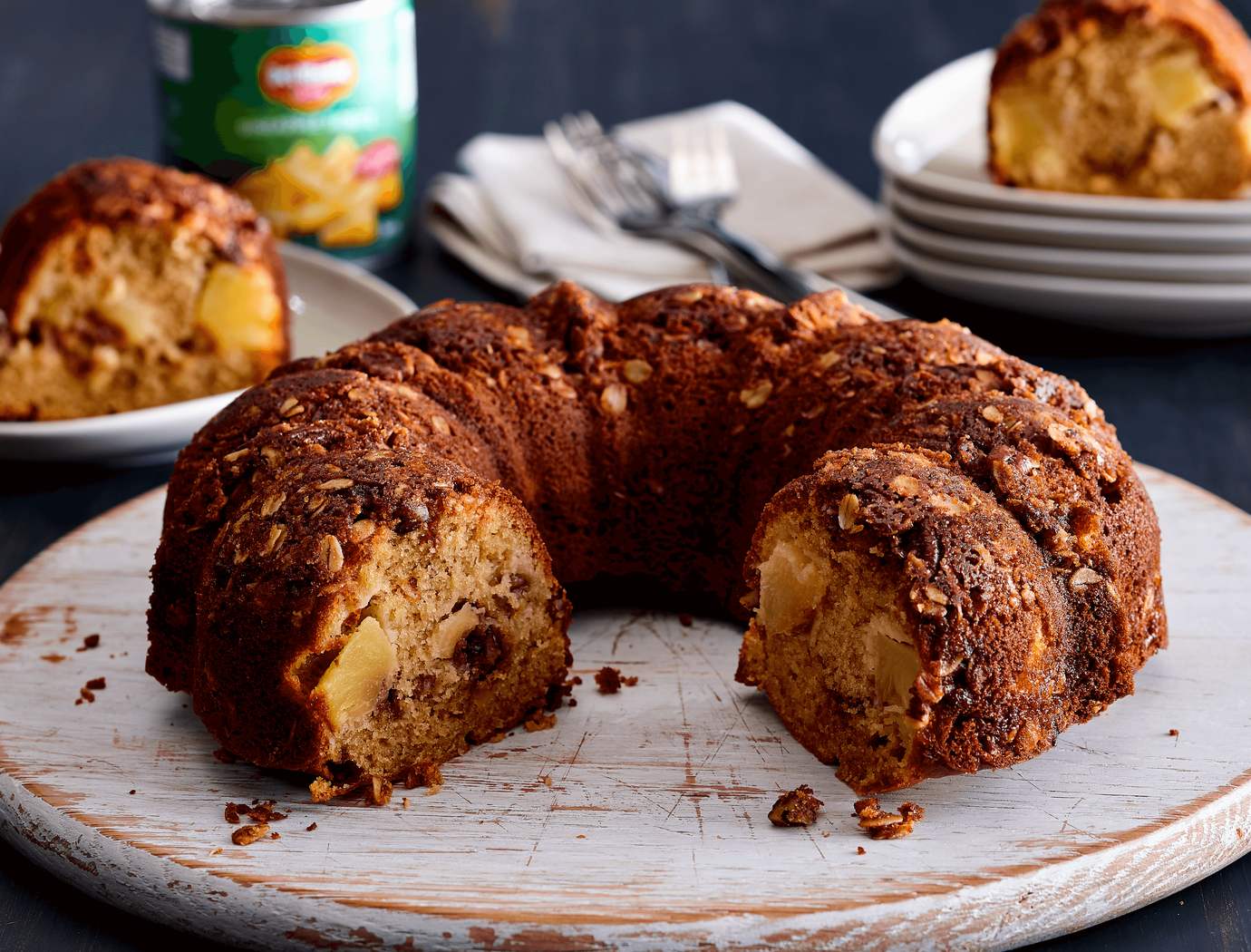 Pecan crumble pineapple cake
À déguster chaud ou froid, notre gâteau aux ananas et crumble aux pacanes est une recette sûre pour faire plaisir à tous!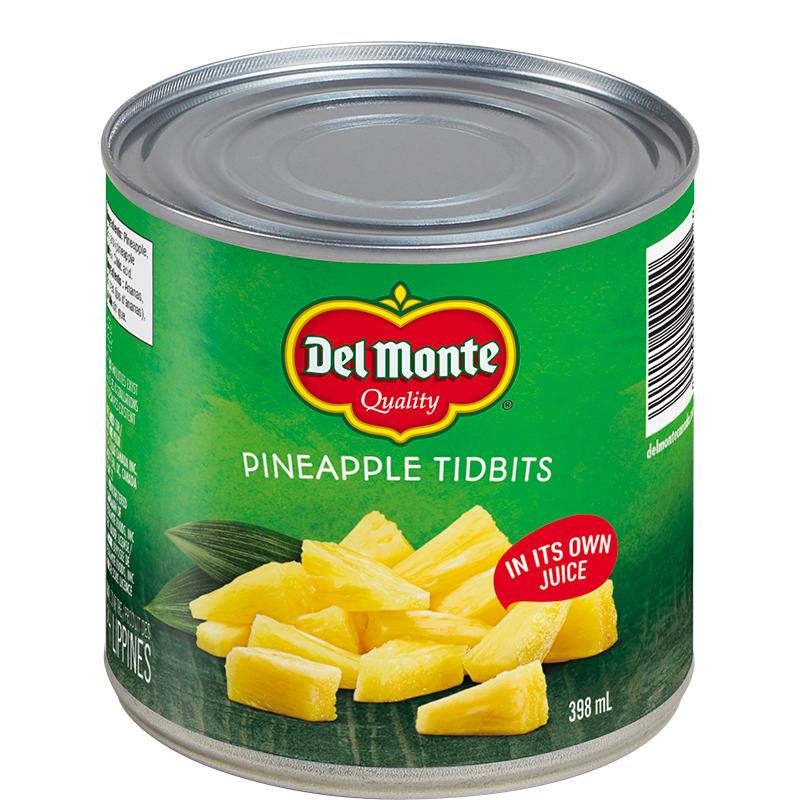 Ingredients
Pecan crumble:
3/4 c (180 ml) chopped pecans
1/3 c (80 ml) quick cook oats
1/3 c (80 ml) brown sugar
2 tbsp (30 ml) unbleached all-purpose flour
2 tsp (5 ml) ground cinnamon
2 tbsp (30 ml) melted butter
Cake:
2 c (500 ml) unbleached all-purpose flour
1 1/2 tsp (7 ml) baking powder
1/2 tsp (2 ml) baking soda
1 pinch of salt
3/4 c (180 ml) softened butter
1 c (250 ml) brown sugar
3 eggs
1/2 tsp (2 ml) pure vanilla extract
1/4 c (60 ml) sour cream
1 can 14 oz (398 ml) Del Monte pineapple chunks
Preparation
Preheat oven to 350 oF (180 oC).
In a bowl, mix the pecan crumble ingredients. Spread half in a well-buttered, bundt cake pan.
In a bowl, combine flour, baking powder, baking soda and salt.
In a large bowl, combine the butter with brown sugar with an electric mixer or in a stand mixer.
Add the eggs and beat for 2 minutes.
Stir in pineapple juice from can, vanilla and sour cream.
Add the dry ingredients, beating gently. Beat 2 minutes on high.
Spread half of the dough over the pecan crumble, add the pineapple, the remaining crumble and cover with the remaining cake batter.
Bake 1 hour or until a toothpick inserted into the cake comes out clean.
Let rest 15 minutes. Place a large plate on the cake and turn to unmould the cake.
Enjoy hot or cold.