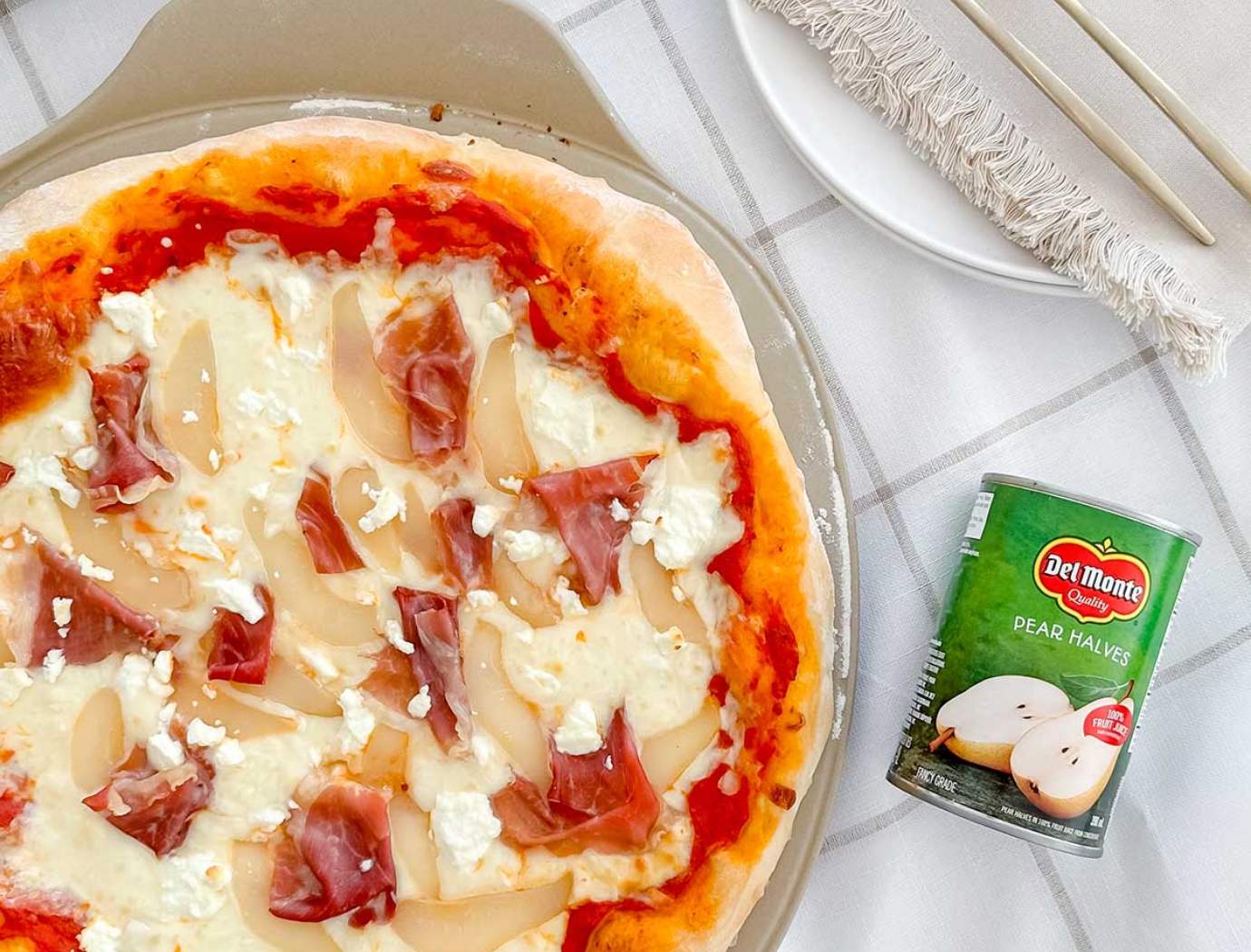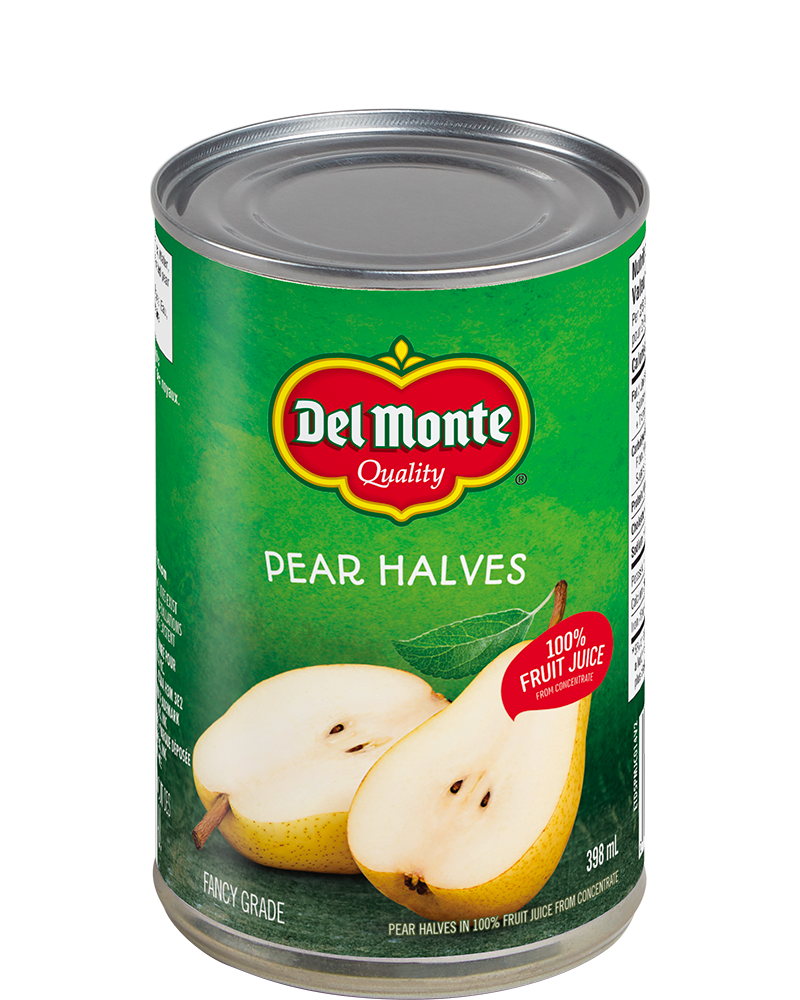 Ingredients
Fresh pizza dough
Pizza sauce
2 cups of mozzarella cheese
Del Monte pear halves
Prosciutto
Goat cheese
Balsamic drizzle (optional)
Preparation
1. Roll out your pizza dough with a rolling pin, and some flour on a pizza pan.
2. Spread a generous amount of pizza sauce on top of the dough
3. Sprinkle mozzarella over the pizza evenly.
4. Top with a layer of sliced Del Monte pears, some prosciutto and a little bit of goats cheese! You can add balsamic drizzle as an option.
5. Pop in the oven for 25 minutes at 350°F. Let rest for five minutes and enjoy!