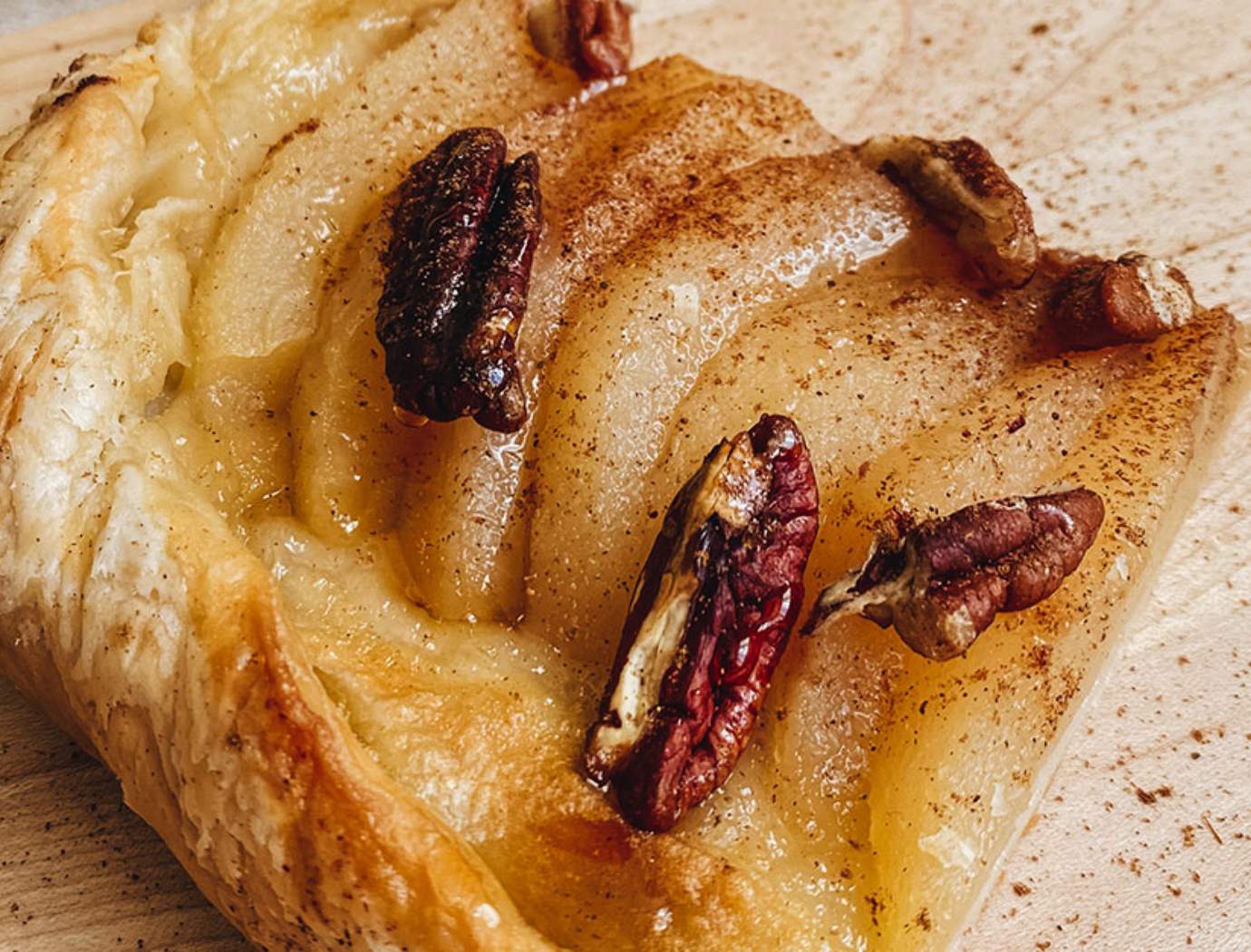 Pear & Maple Puff Pastry Pie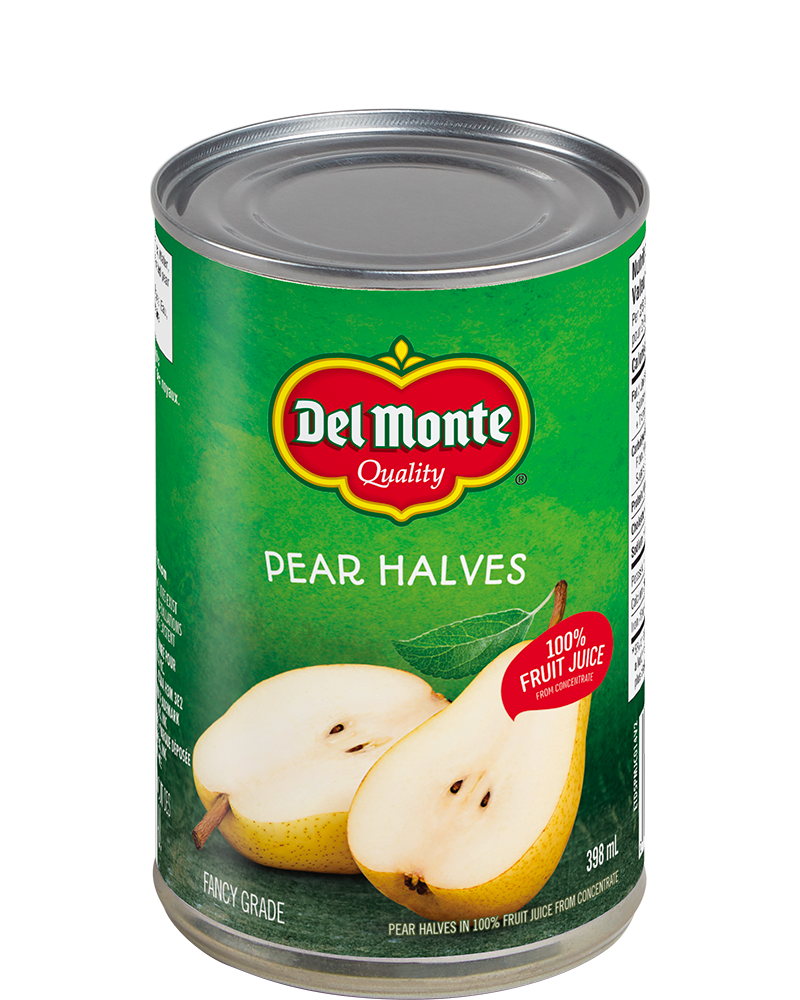 Ingredients
200 g thawed puff pastry, cold
1 can (796 ml) pear halves, sliced 1 mm
1/4 cup pecans, cut in half
2 tbsp. maple syrup
1/4 tsp. cinnamon
Preparation
1. Preheat oven to 375°F and line a baking sheet with parchment paper.
2. With a rolling pin, roll out the dough into a square of 25 x 25 cm.
3. Place the dough on the baking sheet and fold over about 2 cm from the edge of the dough to form the crust. Using a brush, spread 1 tbsp. of maple syrup on the dough. Arrange pear slices and cover with pecans. Brush on remaining maple syrup and sprinkle with cinnamon.
3. Bake for 30 minutes. Let cool and cut into 9 portions.