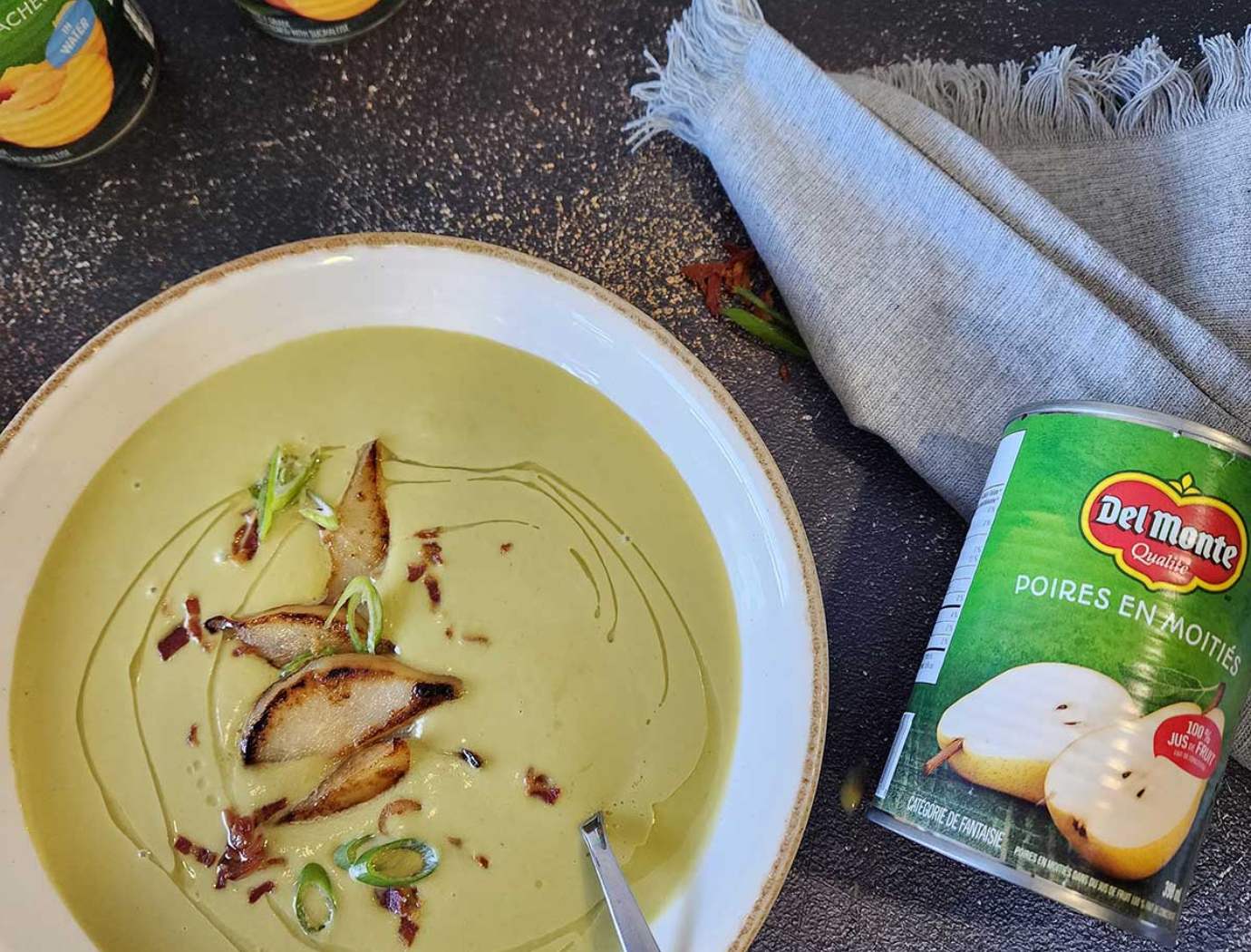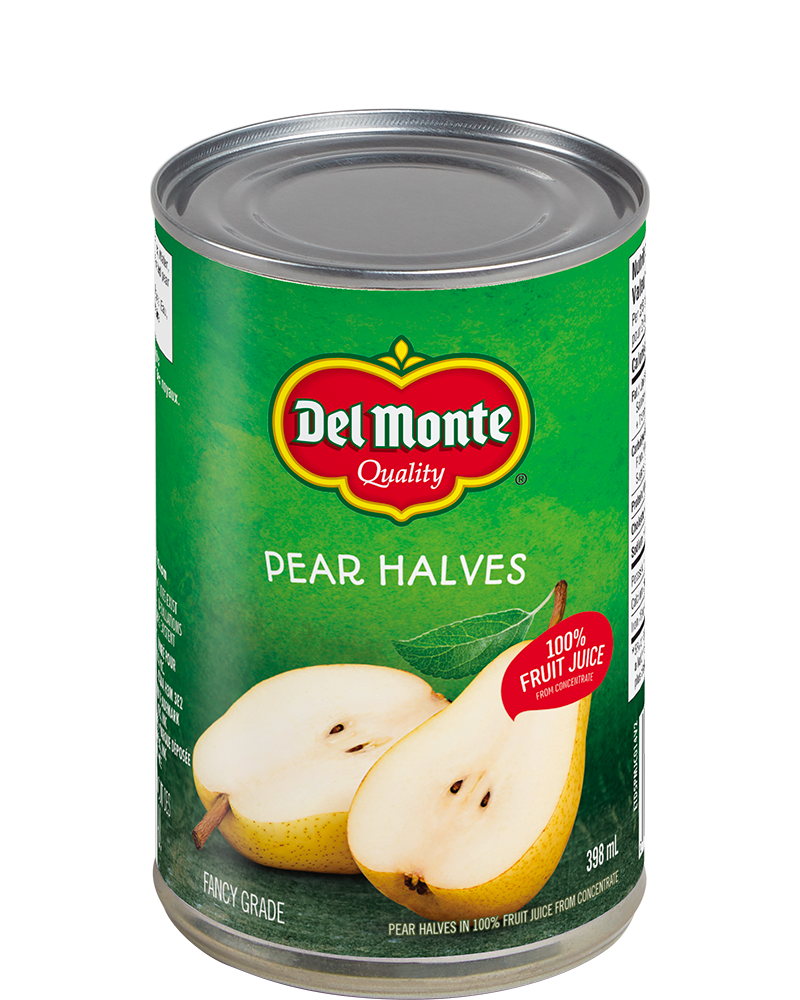 Ingredients
Sliced ​​leeks-380 g (4 cups), about 2 large
Potatoes, peeled and cubed-2 (small)
Olive oil-45 ml (3 tbsp)
Chicken broth-1.25 L (5 cups)
A clove of garlic
Ginger – 15g
Chopped parsley (2-3 sprigs of parsley)
Green onion
Chopped thyme leaves-2.5 ml (½ tsp)
Del Monte Pears - 398 ml
Salt and pepper-To taste
5 slices of pancetta
Cajun spice
35% cooking cream-125 ml (½ cup)
Preparation
1. In a saucepan over medium-high heat, sweat the leeks, garlic, and ginger in the oil.
2. Add the Cajun spices and a little salt
3. Add chicken broth, potatoes and thyme. Boil the water. Cover and simmer until the vegetables are tender.
4. Add 4 Del Monte pear halves and continue cooking for 10 minutes.
5. In a blender, purée the soup until smooth. Add salt and pepper. Return the soup to the saucepan. Add the cream.
6. Serve the soup in a bowl and add the garnishes
For garnish
Slice or cube the remaining pears and brown them in a pan with olive oil or butter
Cut the pancetta into julienne strips and cook over medium-high heat in a skillet until crispy. (No need to add oil to the pan because the pancetta already contains a lot of fat)