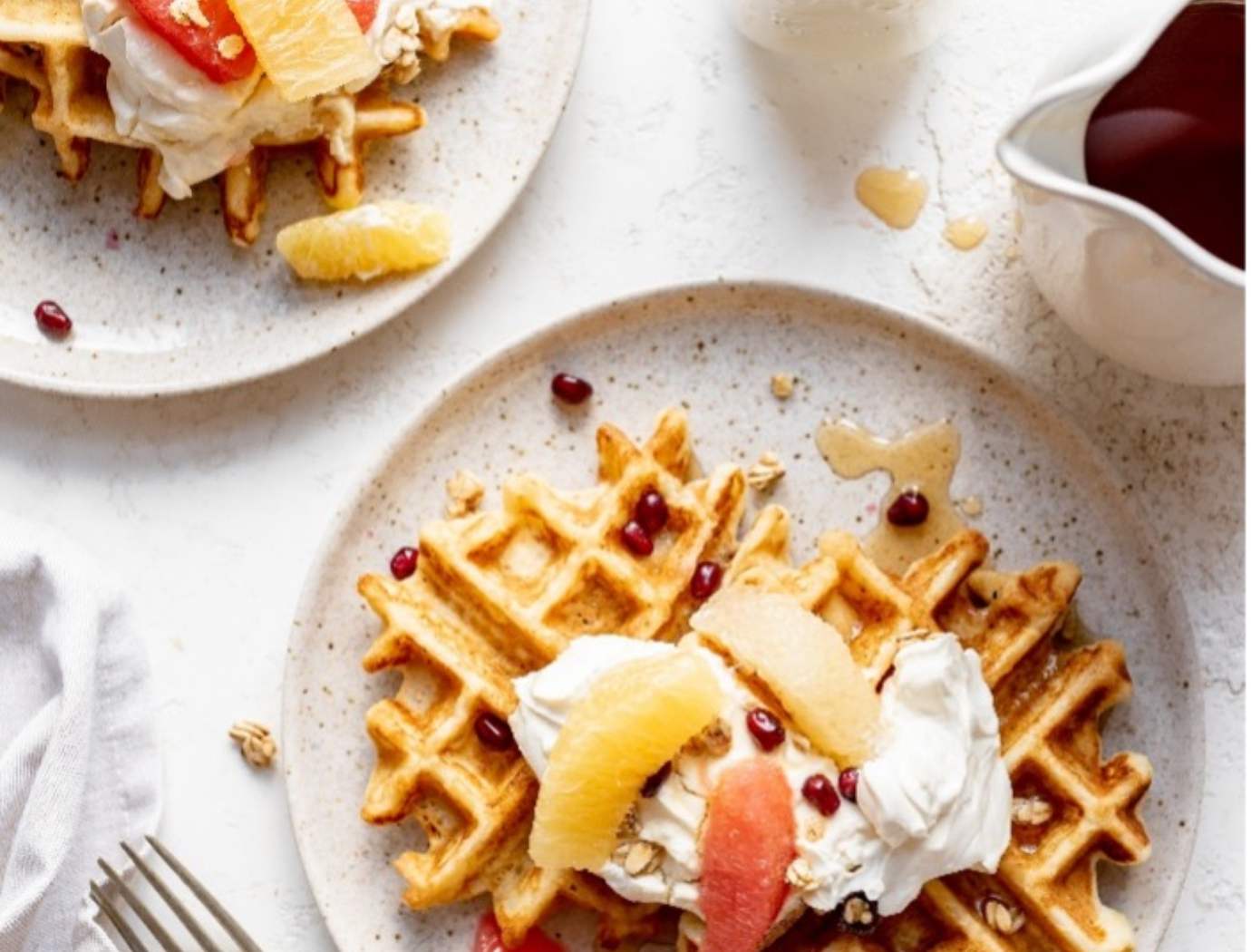 Lemon Ricotta Waffles topped with Citrus Salad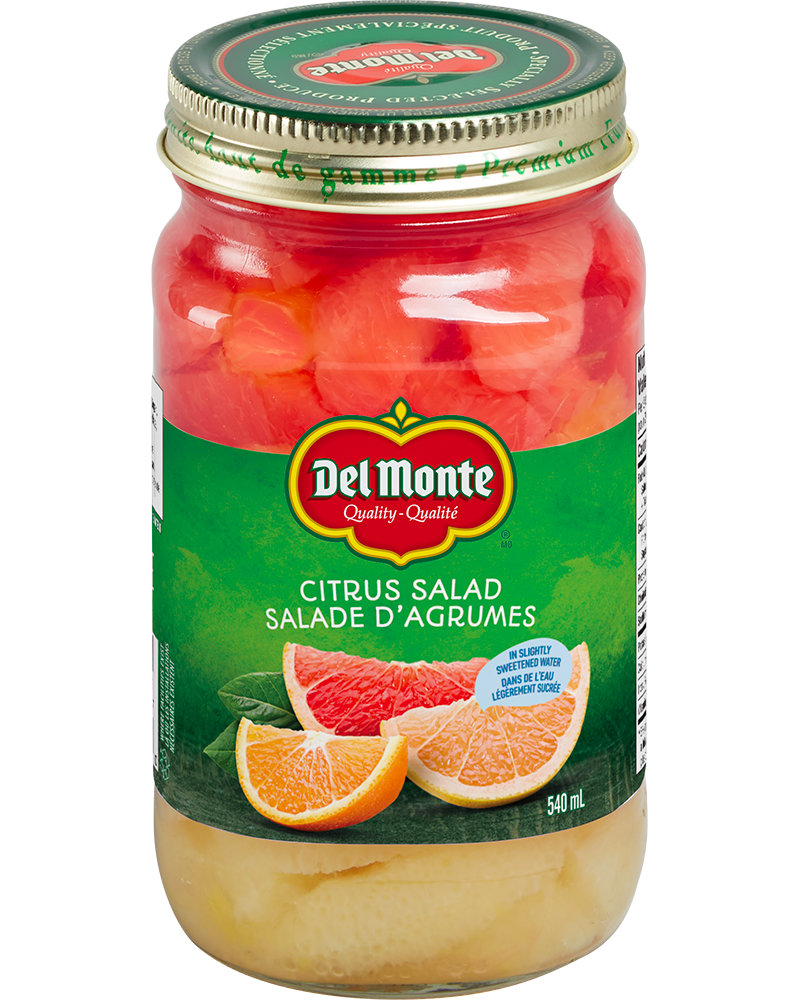 Ingredients
540mL jar of Del Monte Citrus Salad
2 cups all-purpose flour
2 tsp baking powder
½ tsp baking soda
½ tsp salt
3 tbsp granulated sugar
1 tbsp fresh lemon zest
⅓ cup unsalted butter, melted
2 large eggs
1 tsp pure vanilla extract
3 tbsp fresh lemon juice
½ cup ricotta cheese
¾ cup buttermilk
Preparation
Whisk flour, baking powder, baking soda, and salt together in a mixing bowl. In a small bowl, crumble sugar and lemon zest together, add to dry ingredients, and whisk to combine.
In a separate mixing bowl, whisk eggs, buttermilk, vanilla extract, ricotta, butter, and lemon juice until combined well. Add the dry ingredients to the wet ingredients and stir to combine.
at waffle iron and grease with butter or cooking spray. Once waffle iron is ready, using an ice cream scoop, add a heaping scoop of batter to the centre and cook until golden brown. Repeat until all remaining batter is used.
To serve, add a dollop of crème fraiche, Del Monte Citrus Salad pieces, a sprinkle of granola (optional) and maple syrup. Enjoy!