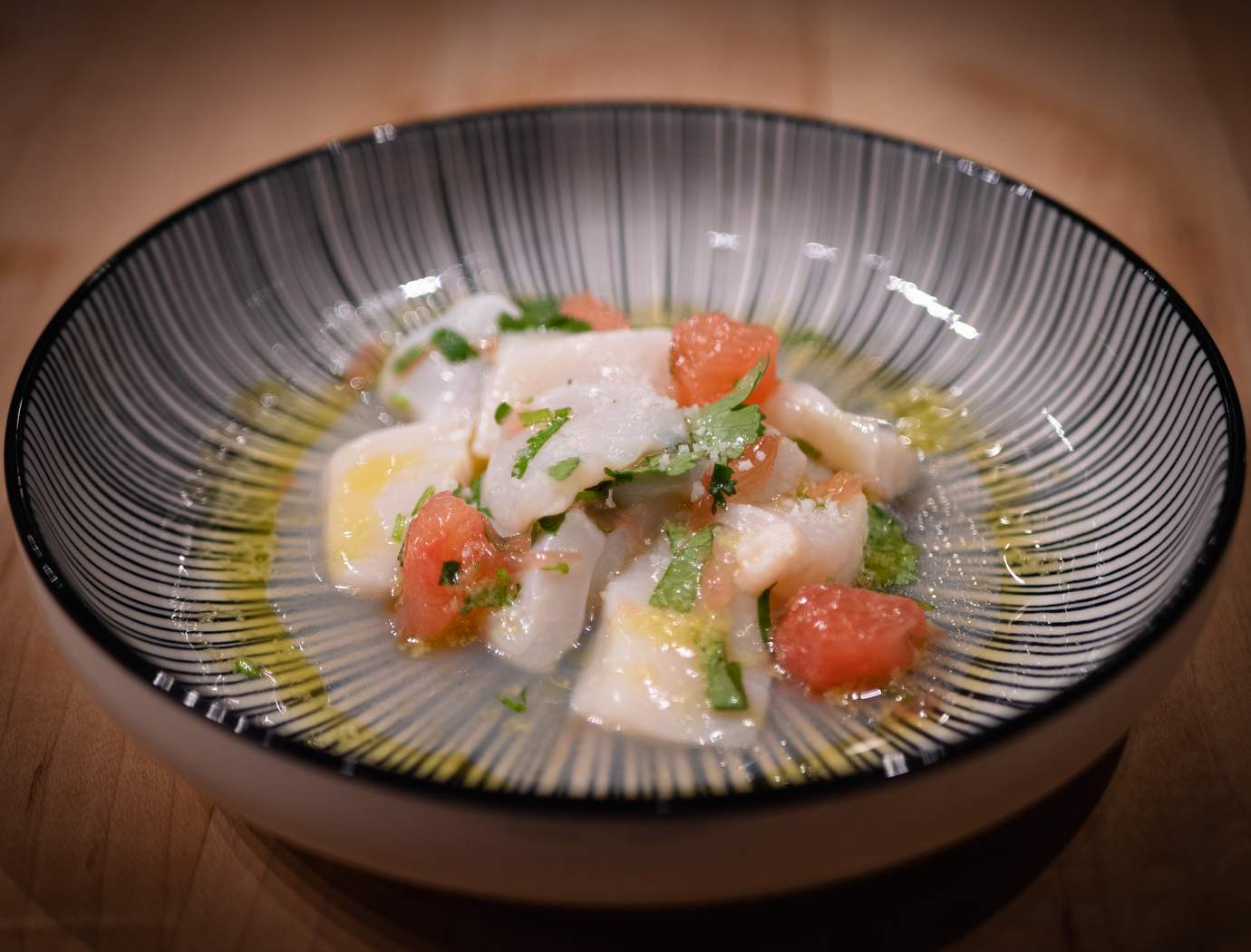 Giant scallop ceviche, pink grapefruit, jalapeno oil and fresh cilantro
Thin slices of sea scallops cooked in the acidity of lime juice and served with pink grapefruit drizzled with jalapeno oil.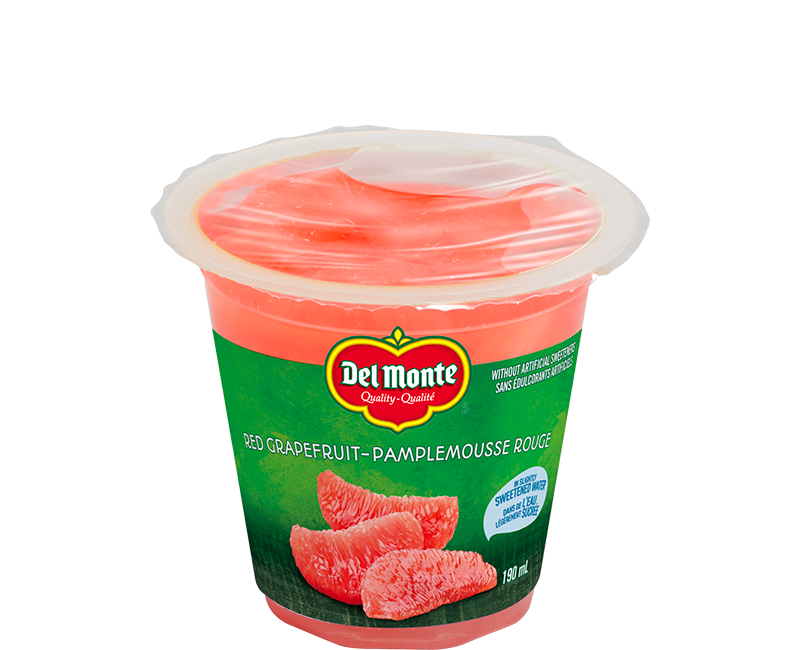 Ingredients
For the Ceviche
8 Unit(s) Giant scallop (u10)
1 Can of Red Grapefruit in slightly sweetened water
2 Unit(s) Lime
2 Sprig(s) Fresh cilantro
For the jalapeno oil
1 Unit(s) Jalapeno pepper
100 Ml Vegetable oil
Salt and pepper
Preparation
General preparation

Using a sharp knife, slice the scallops thinly. Slice the the first half of the jalapeno very thinly using a mandolin. Remove the seeds of the remaining half. Cut the grapefruit into segments and cut each segments into 2-3 pieces. Keep the grapefruit juice. Squeeze the lime. Keep a few coriander leaves aside for decoration.

Ceviche preparation

Cover the scallops with grapefruit juice and lime juice, season with salt and marinate in the refrigerator for 2 hours.

Jalapeno oil preparation

In a blender, pour the oil, the seedless jalapeno half and a pinch of salt. Mix until smooth.

To serve

Drain the sliced scallops, and serve them arrange in a fan at the bottom of each plate. Sprinkle with jalapeno slices and grapefruit. Season to taste with a pinch of fleur de sel and a drizzle of jalapeno oil. Decorate with some cilantro leafs.