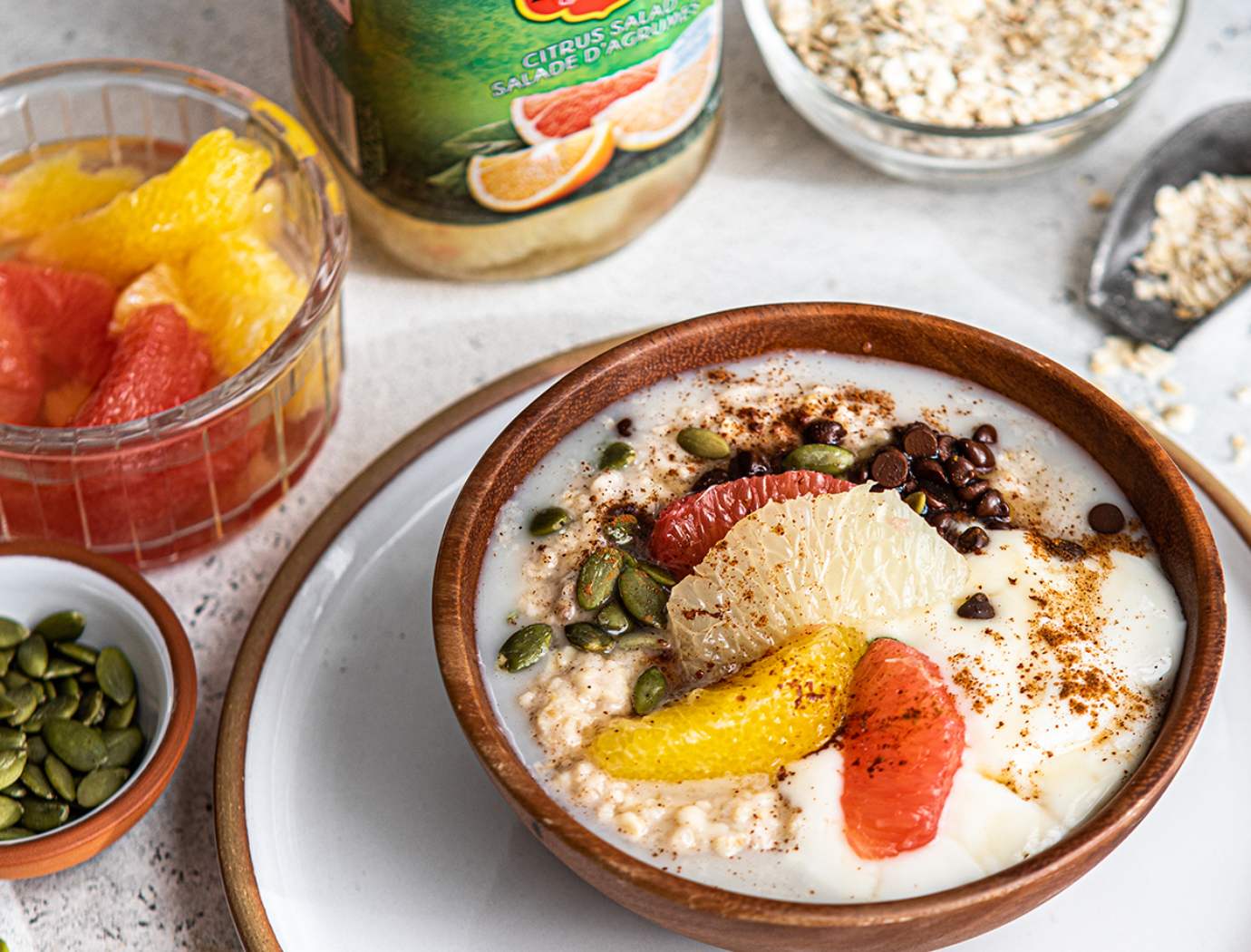 Creamy oatmeal with citrus and cinnamon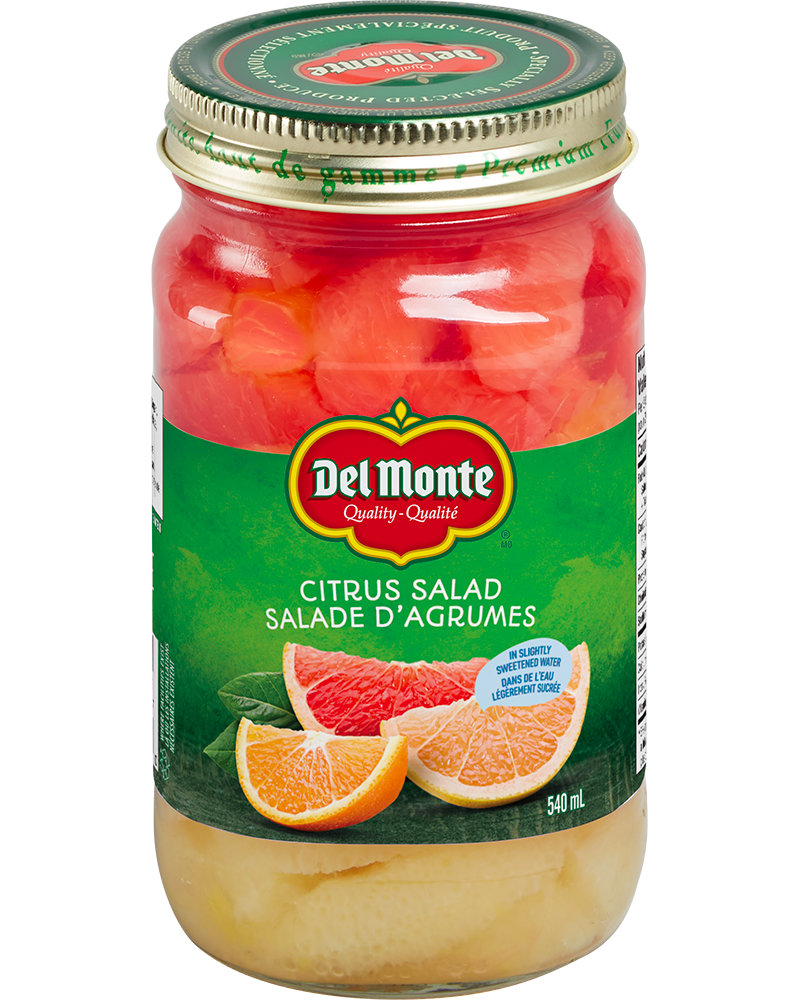 Ingredients
1 cup quick oats
1 cup non-dairy milk
½ tsp cinnamon
Topping:
2 tbsp. yoghurt
1 tbsp. nut butter (peanut, almond, hazelnut or pistachio)
a few crushed almonds
a few dark chocolate chips
½ cup Del Monte citrus cocktail
extra non-diary milk
drizzle maple syrup
Preparation
In a saucepan, combine the oats, milk and cinnamon. Bring to a gentle boil, reduce heat and simmer for 3 to 4 minutes on low. Add a little milk if the mixture seems too thick.
Pour the oats into a bowl and top with yoghurt, crushed nuts, chocolate chips, Del Monte citrus salad and a generous drizzle of maple syrup.