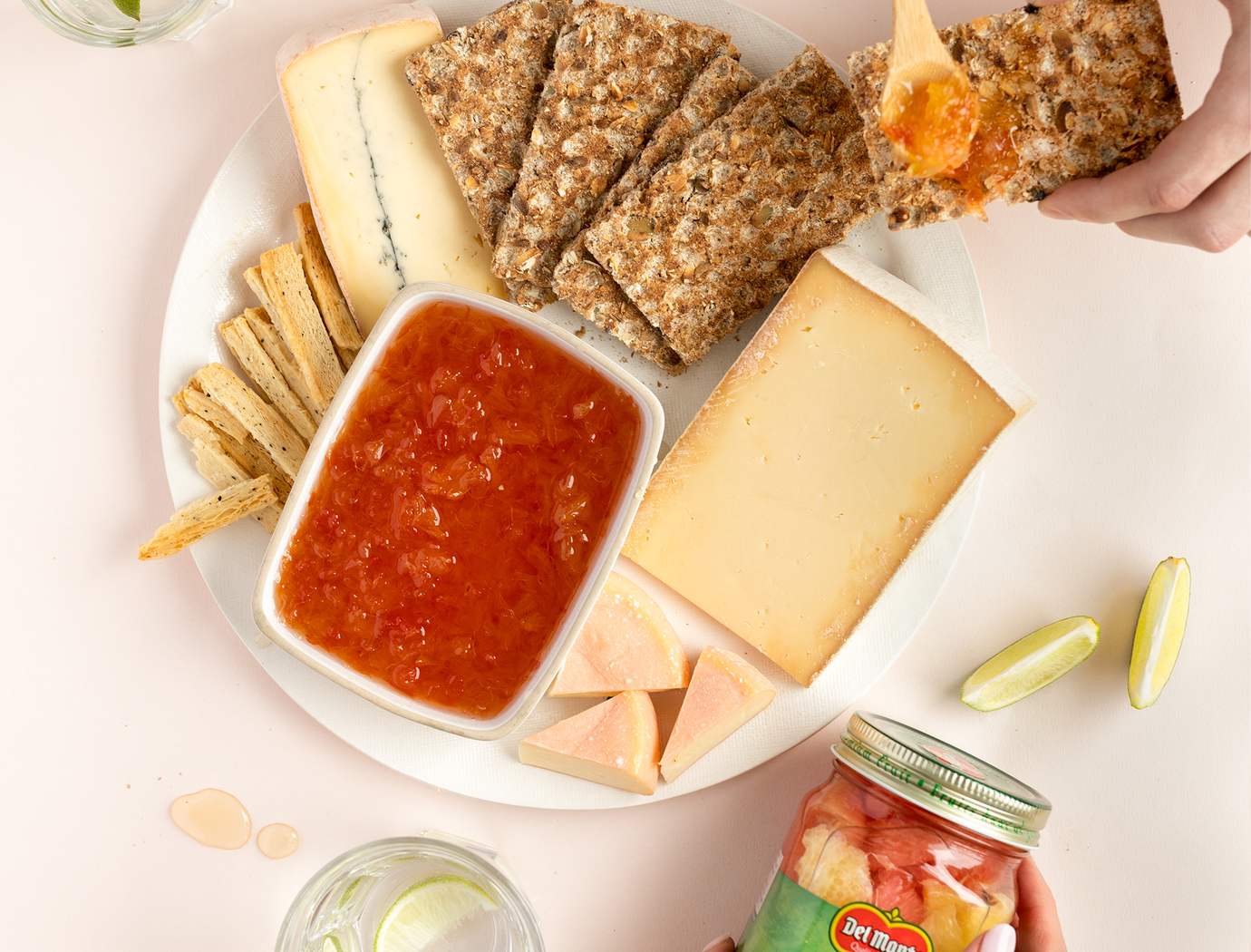 Citrus rose water marmalade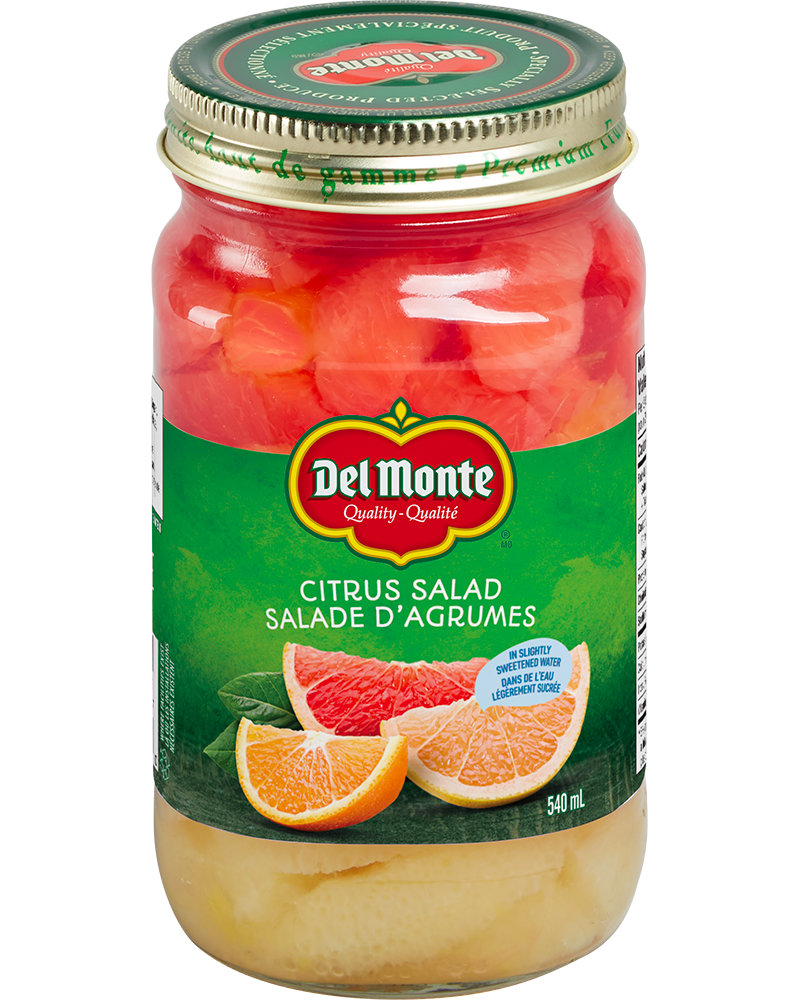 Ingredients
1 can 19 oz. (540 ml) Del Monte citrus fruit cocktail
1 cup sugar
2 tbsp. rose water
Preparation
1. In a saucepan, add the citrus cocktail and the sugar, then stir. Set aside the glass jar.
2. Place the pan over medium-high heat and bring to a boil. Boil for 25 minutes or until the marmalade thickens slightly, then remove from heat.
3. Add the rose water and stir.
4. Pour the still warm marmalade into the glass jar and let it cool completely in the fridge. (The marmalade will continue to thicken.) 5. Serve on toast, with a cheese platter, on ice cream or in a grilled cheese