Citrus lemonade
De l'eau pétillante, des agrumes, une limonade parfaite qui désaltérera petits et grands!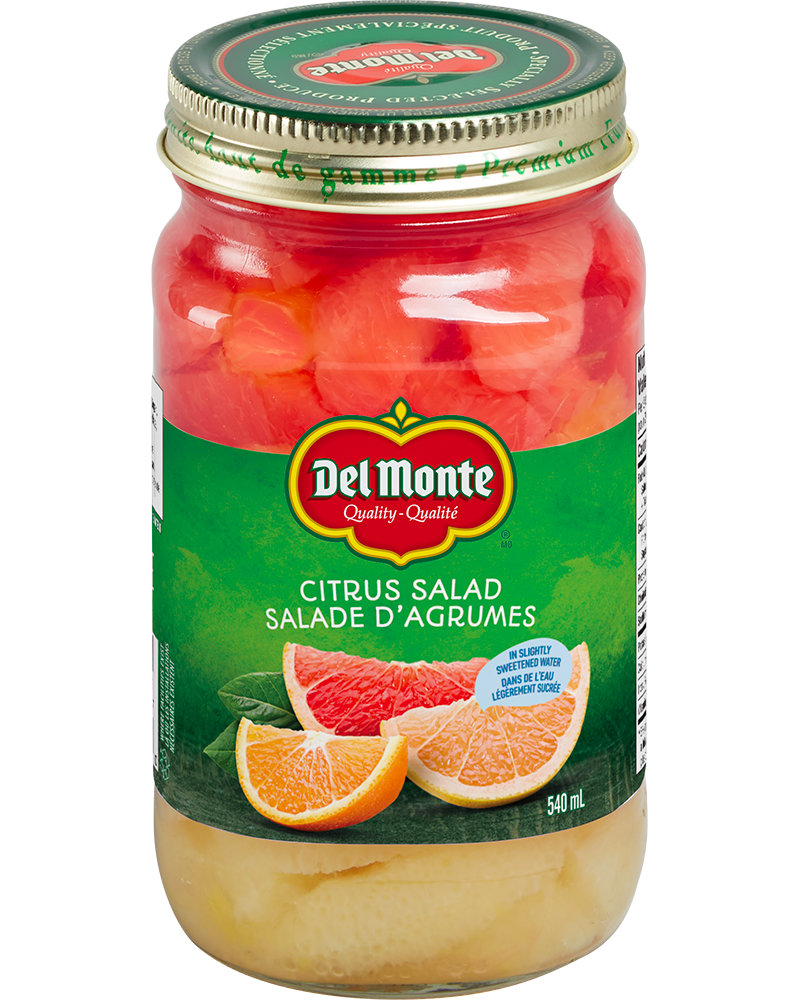 Ingredients
4 skewers
1 can 19 oz (540 ml) Del Monte citrus blend, chilled
about 20 ice cubes
1 tbsp (15 ml) lemon juice
1 to 2 tbsp (15 to 30 ml) sugar, optional
1 ½ c (375 ml) still or sparkling water, chilled
Preparation
On each skewer, insert 5 or 6 citrus pieces, alternating colours. Set aside in 4 large glasses with ice cubes.
Pour the remaining can of citrus mix into a blender or pitcher and use a hand mixer to crush the citrus fruit in the liquid.
Add lemon juice and sugar, if desired.
Pour into glasses and dilute with water. Stir and serve.
Suggestion:
For lemonade with alcohol, add 1 oz (30 ml) of vodka to each glass.