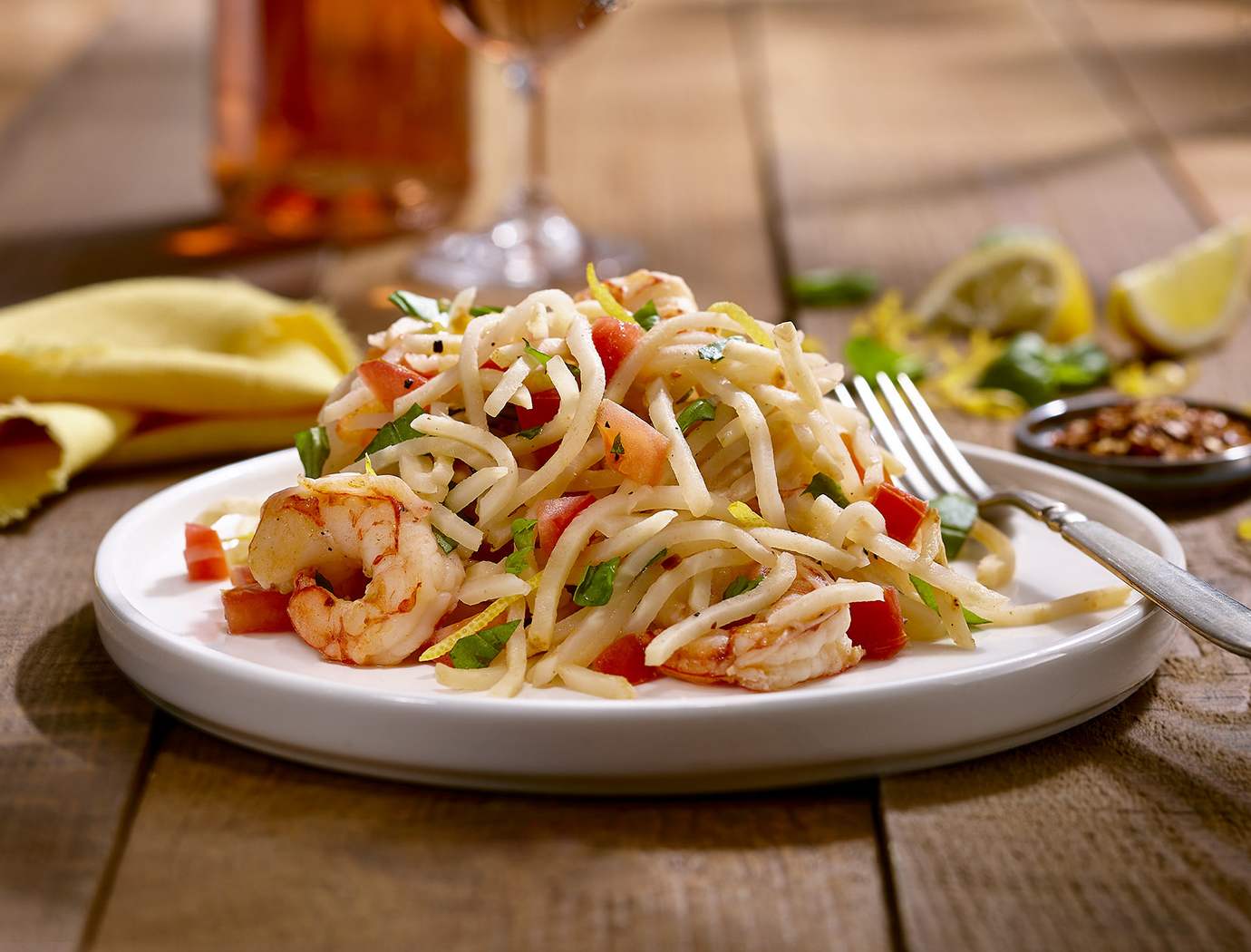 Celery root spaghetti with shrimp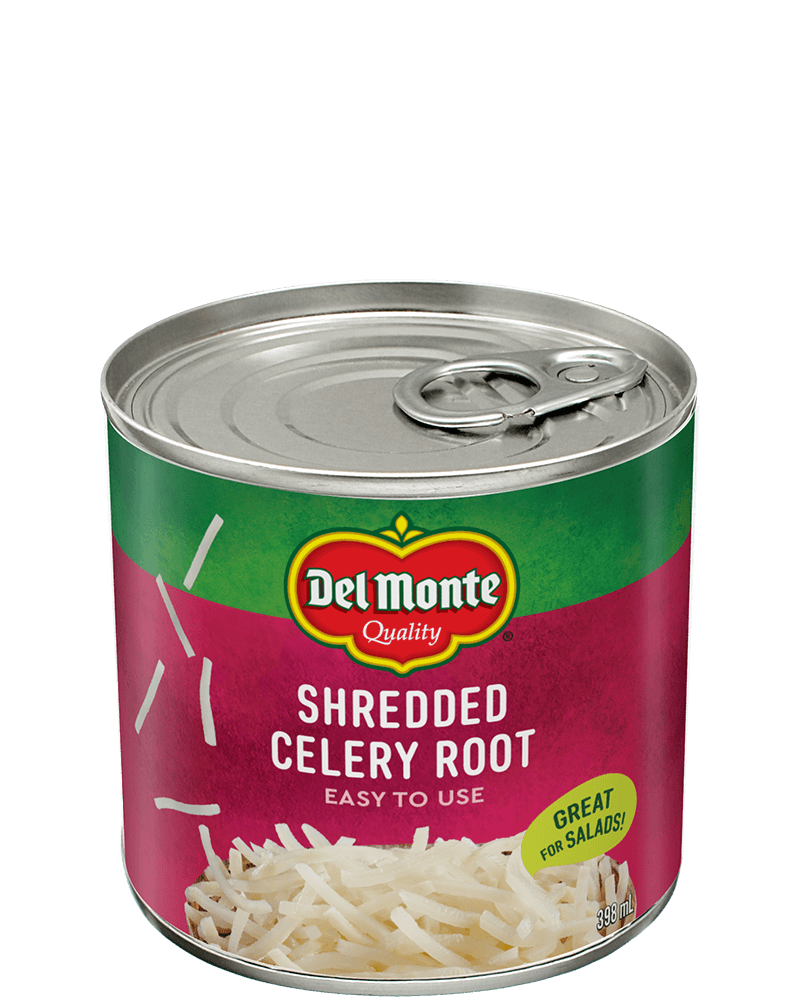 Ingredients
2 tsp (10 ml) olive oil
2 tsp (10 ml) butter
1/2 lb (225 g) raw peeled shrimp
2 cloves garlic, chopped
Hot pepper flakes to taste
2 cans of Del Monte grated celery root
3 tbsp (45 ml) white wine
1/4 c (60 ml) lemon juice
lemon zest, to taste
2 tomatoes, chopped
Salt and freshly ground pepper
1/4 c (60 ml) freshly chopped basil

Preparation
In a large pan on medium-high, heat oil and butter, and sauté shrimp with garlic and chili pepper flakes for 3 minutes.
Add the celery root and cook, stirring for 2 to 3 minutes.
Deglaze with white wine and lemon juice.
Add lemon zest, chopped tomatoes, season to taste and cook another 1 or 2 minutes.
Remove from heat and add basil. Serve as a main.