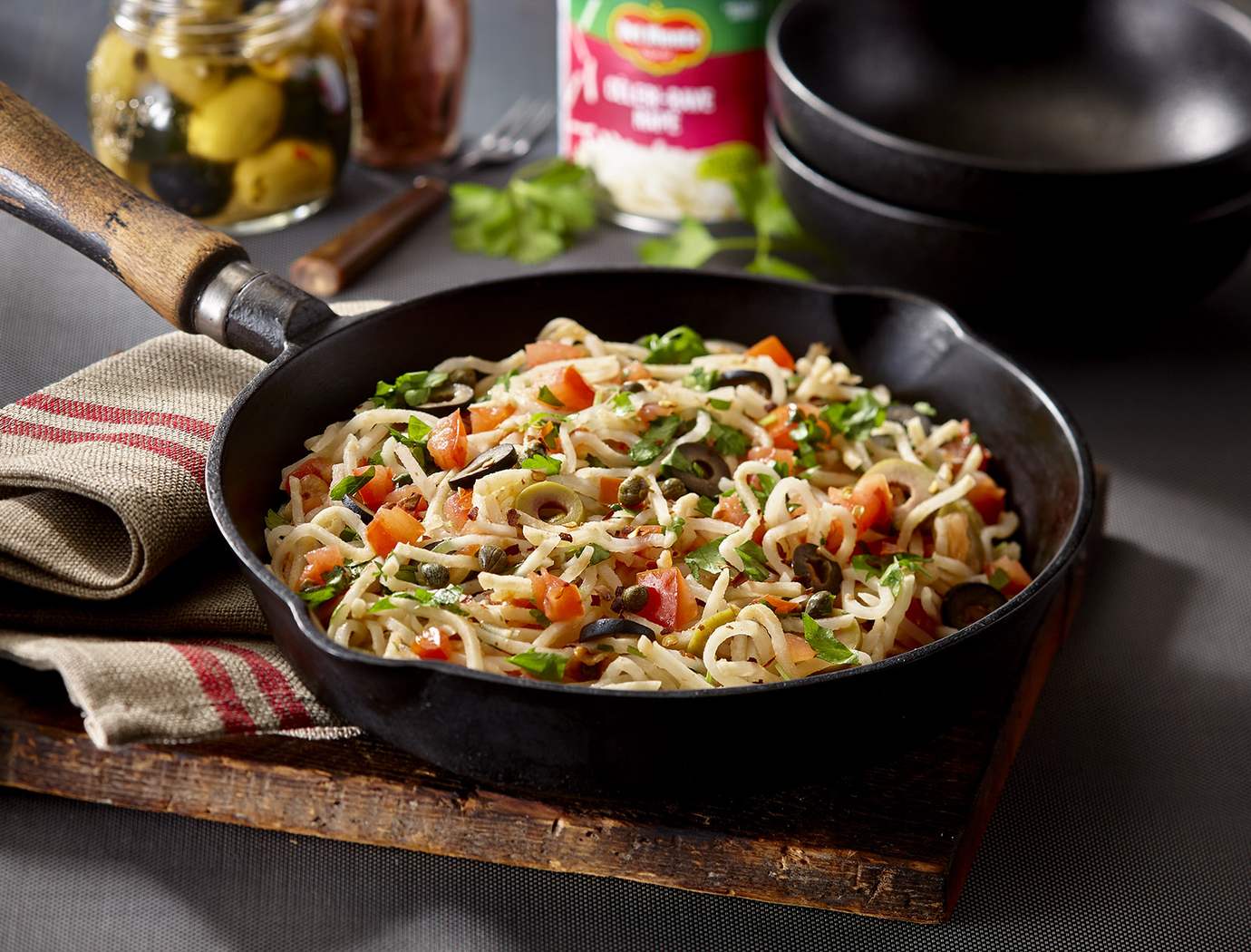 Celery root spaghetti à la puttanesca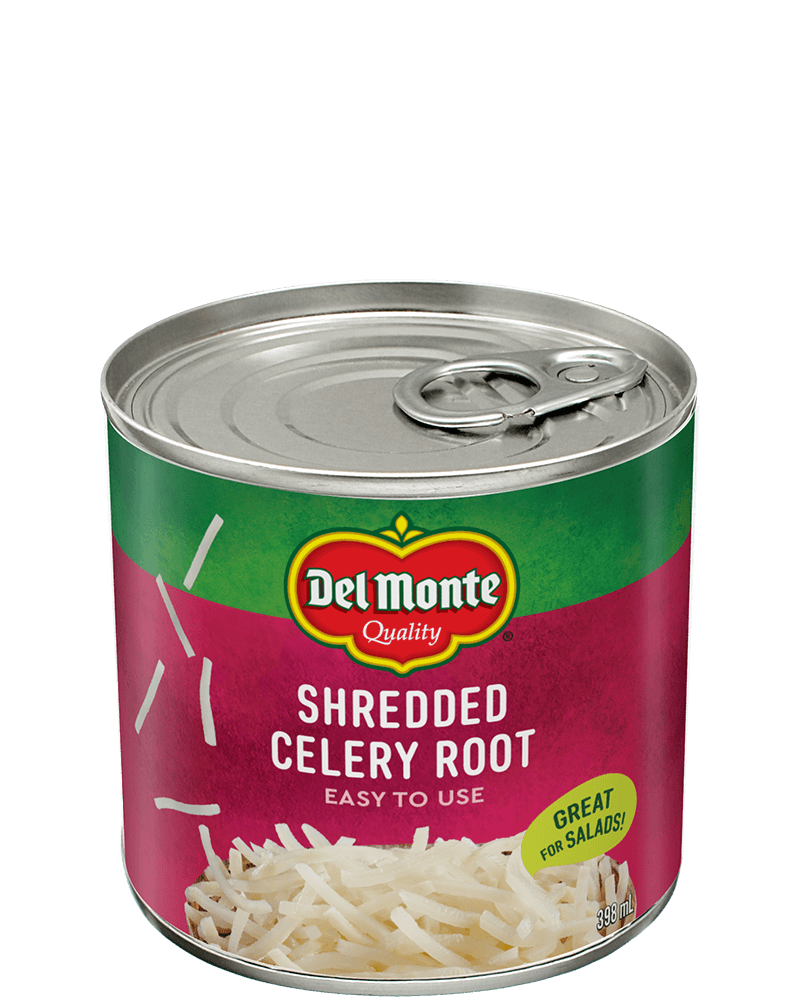 Ingredients
1 ½ tbsp (22 ml) olive oil
2 cloves garlic, chopped
2 cans of Del Monte grated celery root
2 anchovy filets, chopped - optional
1/4 c (60 ml) sliced green and/or black olives
2 tbsp (30 ml) capers
Hot pepper flakes to taste
2 Italian tomatoes, chopped
1/4 c (60 ml) parsley, fresh chopped

Preparation
In a large saucepan on medium-high, heat oil and sauté garlic for 30 seconds.
Add the celery root and cook, stirring for 2 minutes.
Add remaining ingredients and sauté for 3 to 4 minutes.
Serve with Parmesan, if desired.
Variation:
To make celery root spaghetti à la calabrese, add tuna and oregano and serve with pecorino cheese.