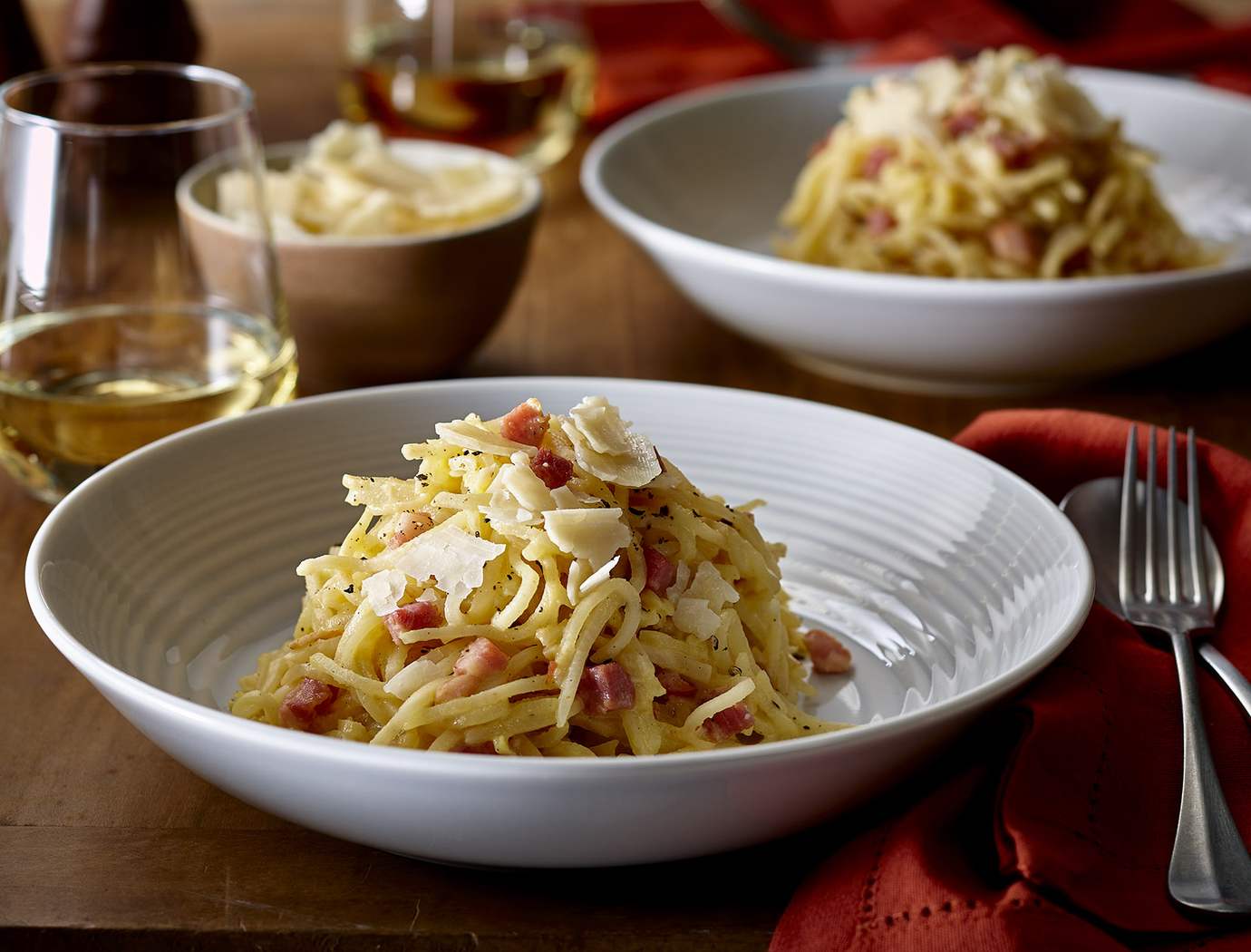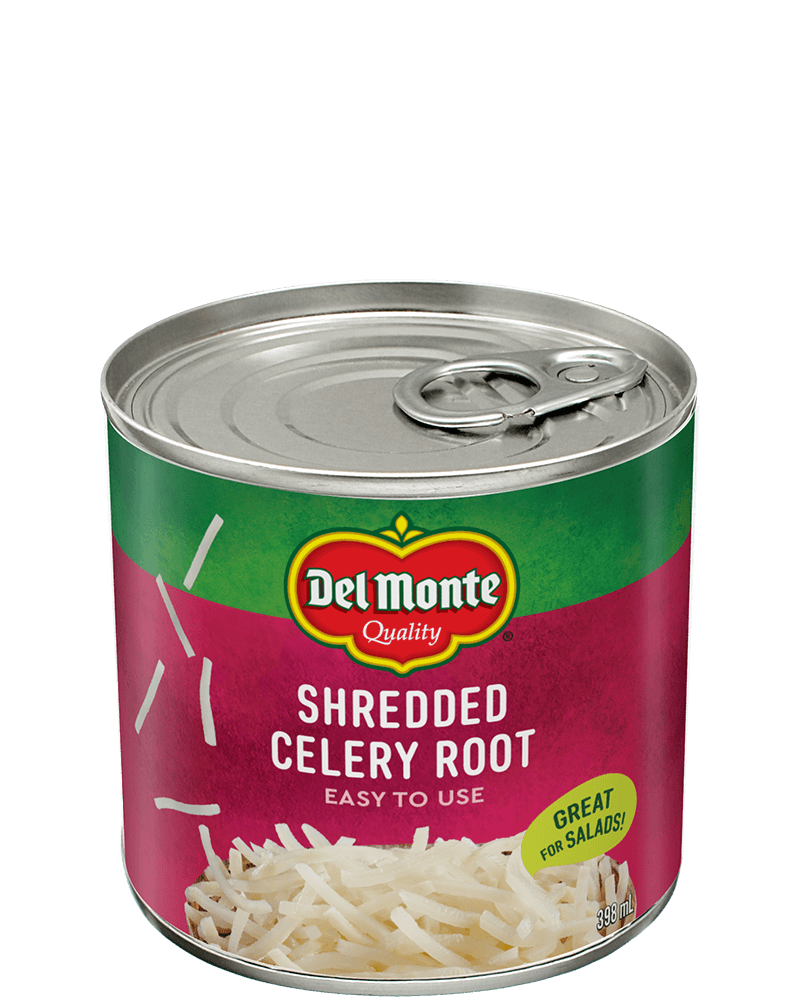 Ingredients
2/3 c (160 ml) pancetta or bacon, small dice or cut into strips
2 cans of Del Monte grated celery root
1 egg
2 egg yolks
2/3 c (160 ml) pecorino or Parmesan, finely grated
Salt and freshly ground pepper
Preparation
In a large pan on medium heat, cook the pancetta or bacon for 4 to 5 minutes or until slightly crispy.
Add the celery root and heat 2 to 3 minutes.
In a bowl, beat the egg with the yolks, cheese and 1/3 cup (80 ml) water. Season generously and pour into pan, stirring constantly. Sauté another 1 or 2 minutes.
Serve as a main.