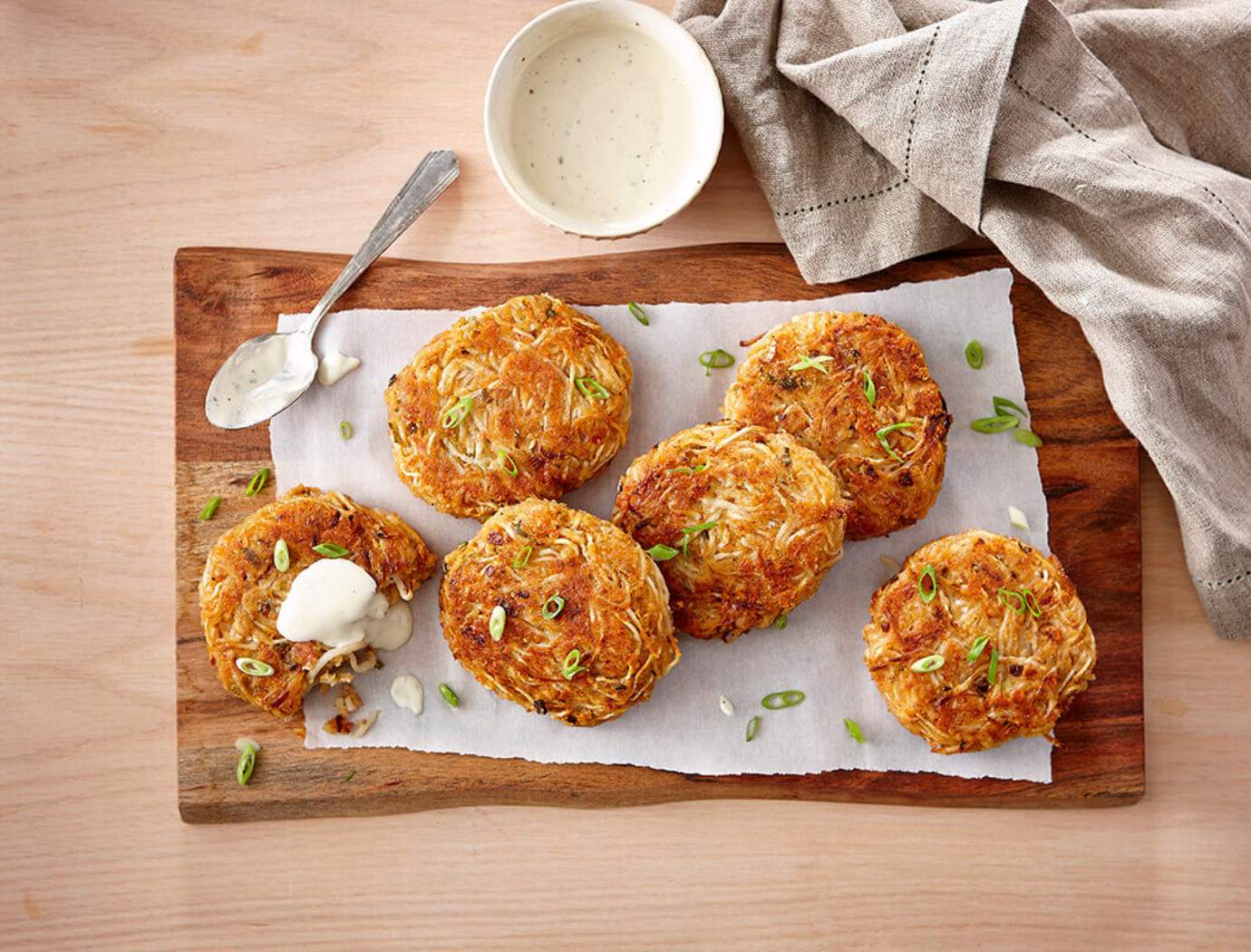 Celery root cake with strong cheddar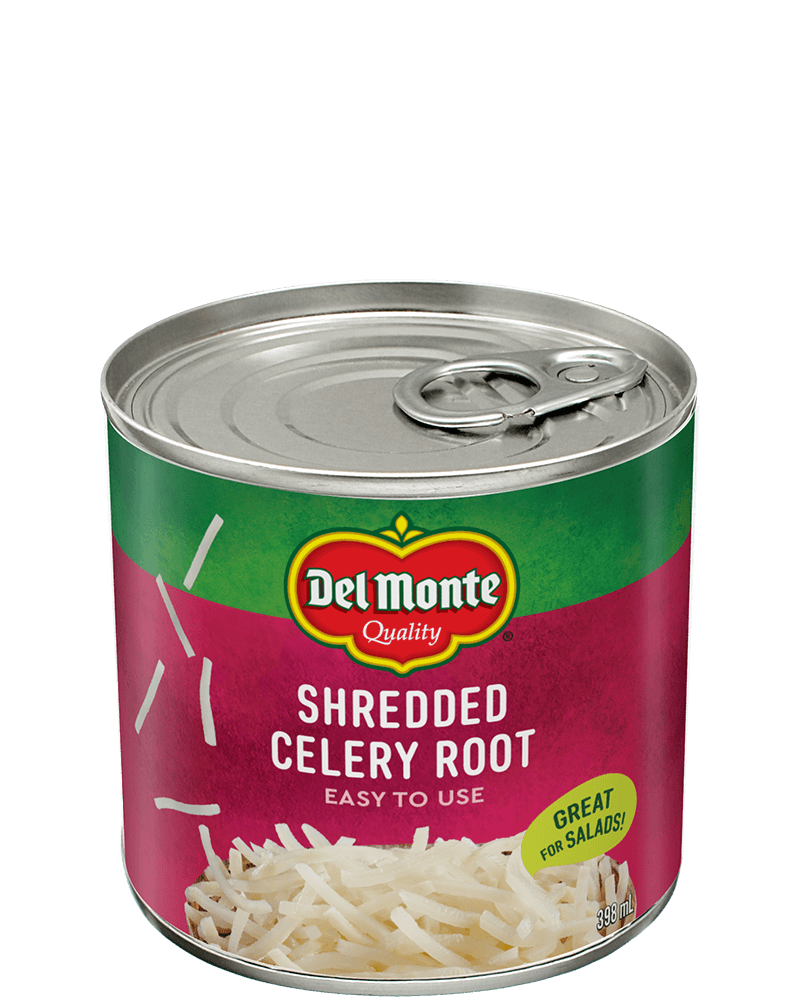 Ingredients
2 cans Del Monte shredded celery root
2 tbsp (30 ml) Dijon mustard
1 1/2 c (375 ml) strong cheddar, grated
1/2 c (125 ml) unbleached all-purpose flour
1/2 c (125 ml) plain breadcrumbs
2 green onions, chopped
1 tsp (5 ml) paprika
Salt and freshly ground pepper
1/4 c (60 ml) canola oil
1/2 c (125 ml) plain Greek yoghurt
1 tbsp (15 ml) maple syrup
1 tbsp (15 ml) Dijon mustard
Salt and freshly ground pepper
Preparation
Open the cans of celery root and drain excess liquid.
In a bowl, mix together celery root, mustard and cheddar.
Add flour, breadcrumbs, green onions and paprika. Season to taste.
In a large pan, heat oil on medium.
Form 6 patties and place in hot pan. Cook 5 to 7 minutes on one side, turn and repeat.
In the meantime, mix the yoghurt with maple syrup and mustard. Season to taste.
Serve as a side with the sauce like a hamburger or for brunch.