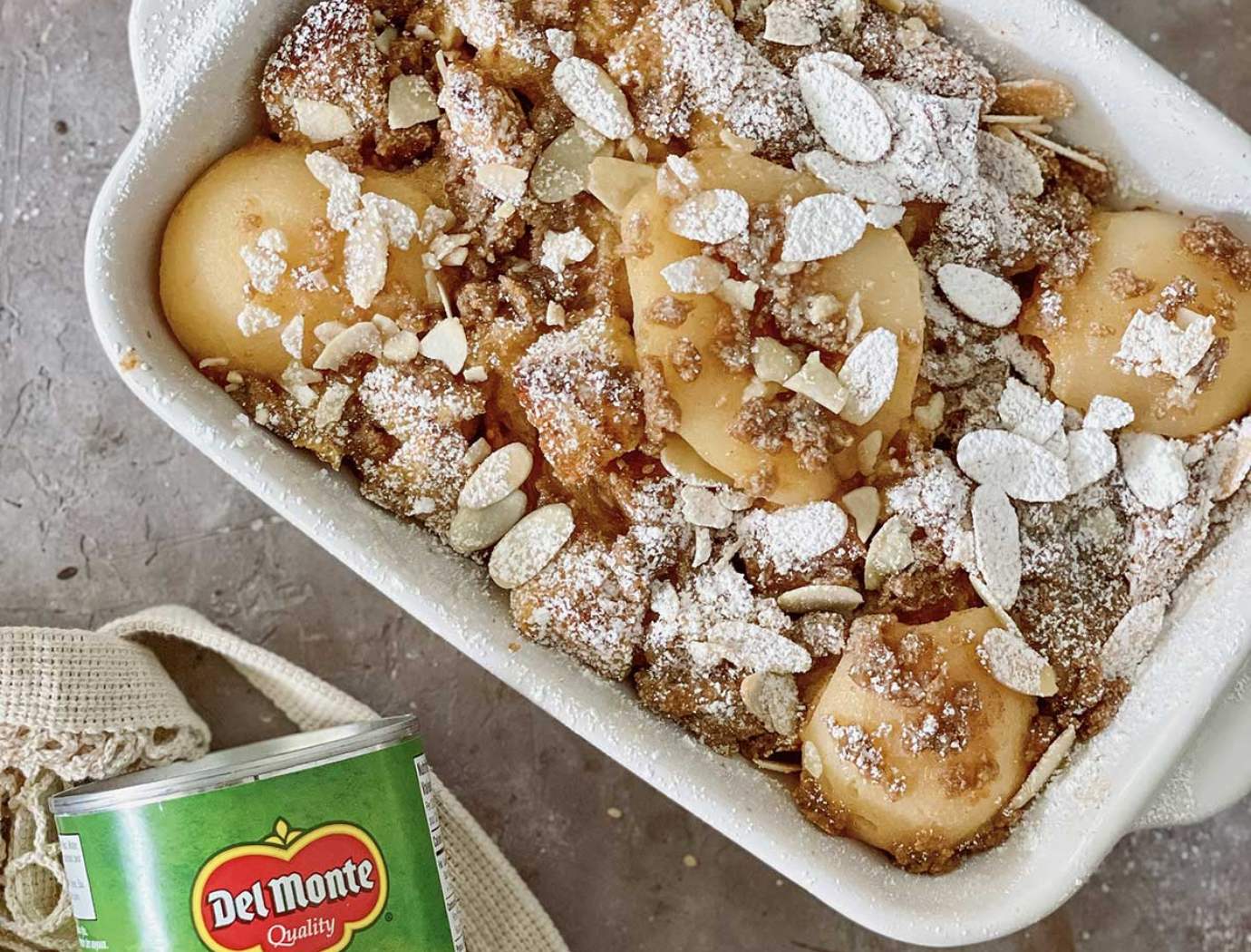 Baked French Toast with Pear & Almonds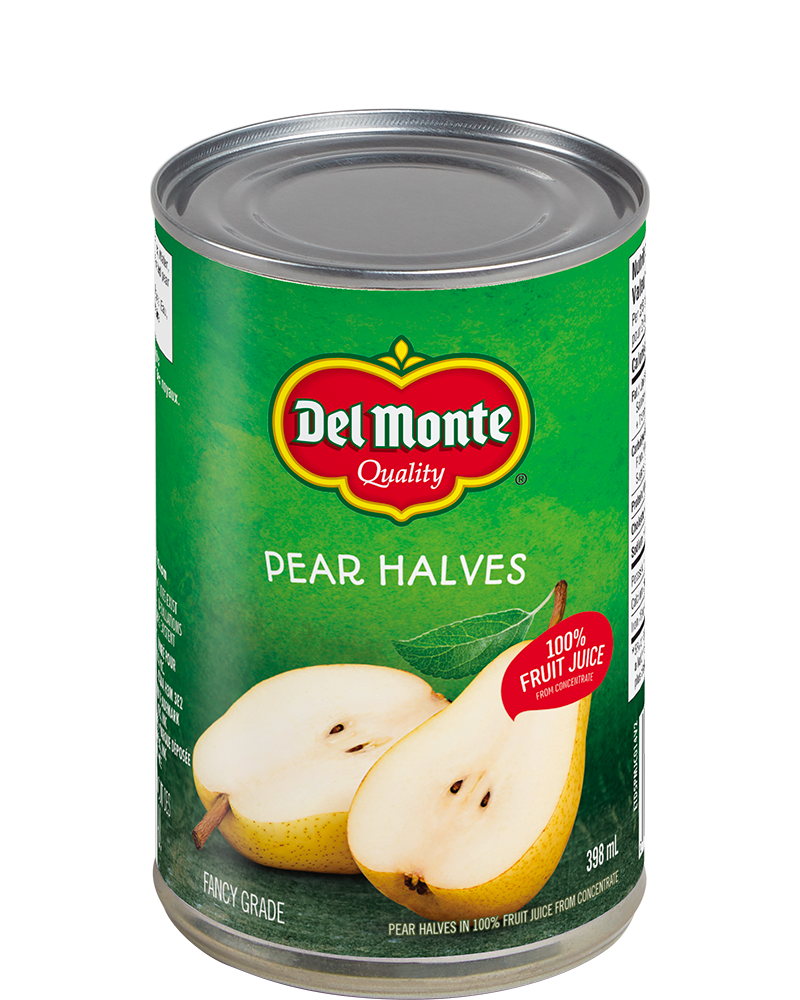 Ingredients
You'll need:
1/2 loaf of French bread (8 oz)
3 eggs
1 cup milk
2 tbsp brown sugar
¾ tsp vanilla extract
¼ tsp cinnamon
Pinch of salt
1 can Del Monte Pears (5 halves)
¼ cup sliced almonds
Topping:
2 tbsp brown sugar
2 tbsp cold butter
¼ tsp cinnamon
Pinch of salt
Preparation
Preheat the oven to 350F and grease a baking tray.
Cut the loaf of bread into small bite-sized cubes.
In a bowl, add eggs, milk, sugar, vanilla extract, cinnamon and salt. Whisk it and mix well.
Add bread to mix and coat well. Spread the mix evenly on a baking tray
For the topping, mix together sugar, cold butter, cinnamon and salt.
Add the pear halves on top of the bread mixture and top it off with the brown sugar mix. Add sliced almonds.
Bake for 35-40 minutes until golden brown.
Let it cool for a few minutes and dust with powdered sugar.
Cut into squares and enjoy with maple syrup!